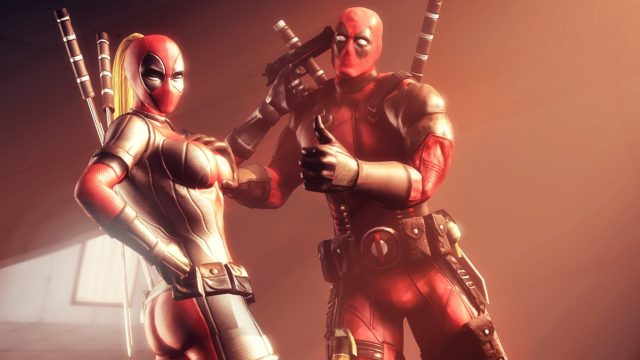 Ever since the original Deadpool movie was released, fans have been going crazy about it. It has something special about it that makes it completely different from all of the other superhero movies. It's funny and there's a certain sense of sarcasm in there that makes it the perfect mix for people that don't normally like these types of movies. As such, it did extremely well at the box office and a sequel is coming up in short order.
With all of that being considered, have you ever thought about what it might be like if the movie studio changed things up and the star of Deadpool was a female? There is absolutely no doubt that many of the young actresses in Hollywood could play such a role and do so convincingly. As a matter of fact, it might be interesting to see what type of spin some of the best actresses of today would put on a role such as this. Chances are, you're already imagining some of the people that you would like to see try something like this. Imagine five actresses that could potentially play this role. Who do you think they would be? Just for fun, let's examine the five actresses listed below.
1. Jennifer Lawrence
There is no doubt that she is capable of playing any role that anyone asks her to do. Moreover, she's already proven that she has a tremendous amount of versatility. She can play someone that's vulnerable and at the same time, she can play a character that's tough as nails. In many of her more pivotal roles, she has been both vulnerable and tough, all at the same time. It would be interesting to see what an actress of her caliber would be able to bring to the role of Deadpool. It would also be great to see her delivering some of those sarcastic lines, especially when you consider the fact that she's extremely outspoken anyway. It seems like the character would fit her.
2. Amy Adams
This is another up-and-coming young actress that seems to have the whole world within her fingertips. She's beautiful, talented and capable of performing almost anything. It would be difficult if she were in the running to play the part of Deadpool against the likes of Jennifer Lawrence and others. That would be a choice that no one would probably want to make, to say the least.
3. Charlize Theron
This is an actress that is capable of showing all of the glitz and glamour that Hollywood has to offer but it's important to remember that first and foremost, she is an actress. She has had roles in the past that required her to play an extremely tough character, someone that didn't back down and she did it exceedingly well. Therefore, she should at least get a nod toward the group when it comes to this particular character.
4. Emma Stone
Emma Stone is almost always a good choice to play practically any role. Today, there really isn't anything that she's taken on that she hasn't proven she can deal with and she handles all of her acting roles exceptionally well. It would be nice to see her stretch her legs and try a role like this, especially considering the fact that she hasn't really done anything similar to this in the past.
5. Kate Winslet
Who wouldn't want to see the former star of Titanic do a part like this? She's smart, witty and extremely capable in front of the camera. There's no reason to believe that she couldn't command this character and make it her very own.