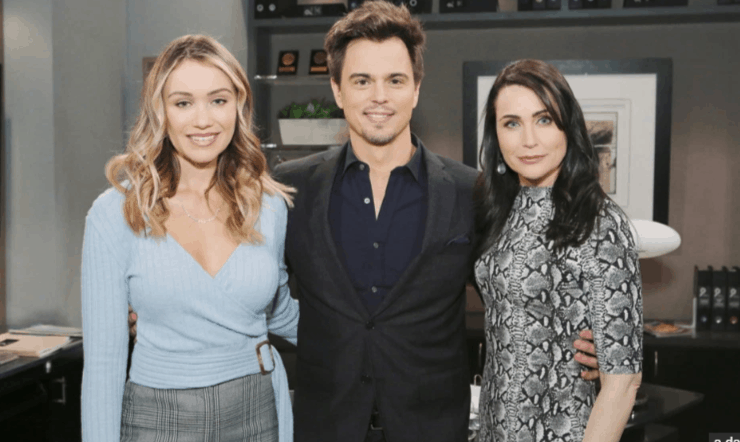 The Bold and the Beautiful is the youngest soap on television. Unlike other soaps that were on the air for decades before this one, this is a show that's only been airing since 1987. Believe it or not, that's pretty young compared to others. It's only 32 years of age, which is a baby in the television world of daytime, which means some fans have been around since day one. There are still fans out there who have never missed an episode. They know all there is to know, what is going on, and how everything began. Nothing is confusing to them in the stories that come up and open these days, and it's something we love about it. But, superfans know things you might not know if you're not a lifelong watcher; but you can learn them here.
Ridge is the Reason for the Show
Believe it or not, he is the main character on the show even when it does not seem like it. You see, the show began with everyone in LA wondering about Ridge Forrester and his upcoming wedding. He was a man who was a notorious playboy who was also the VP of his family's fashion house. He's a designer, he's a man who has a lot of money, a powerful name, and everyone woman in the city wants a piece of him. And he's taken advantage of that, too. He'd been around the block a time or two, and the announcement that he was getting married was a big deal and it was the start of the series.
And that woman was Caroline Spencer, who was the daughter of Bill Spencer Sr., who was also the sister of the notorious Bill Spencer whom he hates with every ounce of his own being. And that did not work out well for him considering that it would go on to become a problem in that he met and fell for Brooke Logan and Taylor Hayes and went back and forth between them most of his life.
There are Two Originals
You might know this, but there are only two original cast members left on the show from the start. John McCook has been Eric Forrester throughout the entire duration of the show. He's been the main man in the family the entire time, though we do see less of him sometimes as they are focusing on the younger people in the family on and off again. Katherine Kelly Lange is the other main character on the show, and she plays Brooke Logan Forester Spencer Logan Forrester Spencer Logan Forrester. Well, that might be an exaggeration of her names, but you get the point. She's a woman who has been married more than a dozen times to Ridge, to Eric, and to some of the other high-power people in LA. She never likes to be alone. In fact, we are not sure she's ever been alone.
It's the Only Half Hour Soap
Most of the biggest soaps on television began with the time slot of a half hour, and that was not a problem for most of them. They eventually went into longer time slots, and that worked too. Some of them went from a half hour to forty-five minutes, and then some moved from there to an hour. The Bold and the Beautiful, however, has only ever been a half hour long show. It's been like that for the three plus decades it's been on the air, and that's a big deal. There are some fans who are not happy about this, however. They like to see things work out in a different manner, and they would love to see the show go to an hour timeslot.
The biggest reason is that it's basically a 20-minute show. It is a few scenes, and then it's over. But most of the people who work here like it that way because they have fewer lines, they have fewer workdays, and they have more freedom and control over their own schedule. That's a nice feeling in a world where people work more than they should, and one in which many people do too much for too little and they don't take a break.