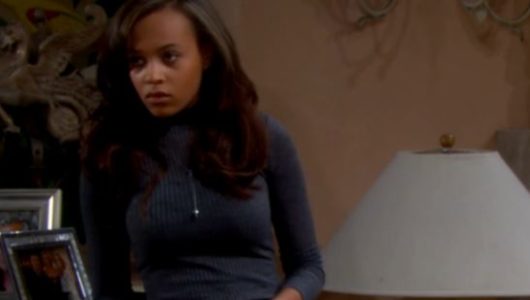 The Bold and the Beautiful fans know that Nicole is coming back to town, but we all wonder what is about to happen when she shows back up. We know that the actor who portrays Zende is leaving for good, and that means someone might either take over the role or he's out altogether. They did move to Paris, and she's coming home. This could mean he cheated on her or that she decided she could no longer remain married to him given the fact that they cannot have a baby and they can't still be married if they're not happy.
We also know writers are looking for a man about Zende's age for a role, so we can speculate that perhaps they'll just recast him. Or perhaps there is a new love interest on the line for her. All we know is that their story line was built up so high a few months ago with the lack of a baby and all that it entailed, and suddenly it's been killed altogether. There is something to this, but it might not mean anything at all.
She's going to come back, but we don't know why. It might not be much, but it might just be everything. There is always that chance, and that means something might go down when they are going to bring her back. What's your take on the entire situation? Do you think she's getting a new love interest or a new Zende is coming on board?
Tell us what's wrong with this post? How could we improve it? :)
Let us improve this post!