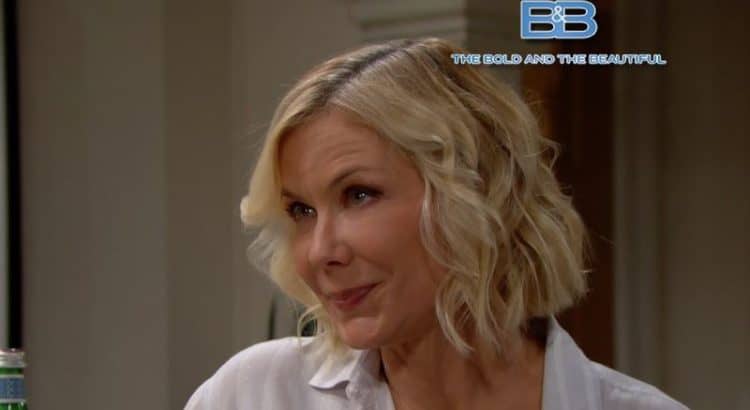 The Bold and the Beautiful fans are sure that Zoe is losing her mind. We watched her deny the fact that she's stalking anyone, and we all know better. She's out to get Xander back, but we don't know in what way she's trying to get him back. Does she want to get him back in terms of making him love her again, or does she want to get him back in terms of revenge? This could really go either way, and that's what makes this so interesting. She is certainly on a mission to make everyone miserable, and we are certain that there is very little anyone can do at this point. She's going to get her life in order if she can, but she's not going to stop there. She's not going to be able to get her life in order, and she's not going to stop until she gets what she wants.
We also saw that Wyatt will currently do anything to protect Sally, and Katie doesn't like a second of it. She might be involved with Thorne these days, but that doesn't mean she wants to see her ex happy with another woman. She cared a lot for him, and she's not a fan of Sally. Perhaps she would be happy for him if it was any other woman, but we don't know that's true. She doesn't seem to be happy for him at all. It makes us wonder if she might be using Thorne to get Wyatt to feel envy about not being with her anymore. Does she regret her decision to end things with him, and is this her way of making sure that she might end up with him again? They were a cute couple, but we all knew that it was not a situation that would last forever.
What's Happening on the Bold and the Beautiful
Our #WCW this week is the always stunning @BBheathertom. Tell us your favorite thing about Heather below! pic.twitter.com/tPKdIR2p9h

— Bold & The Beautiful (@BandB_CBS) July 18, 2018
The B&B cast and crew like to throw out their favorite Man Crush Mondays and Woman Crush Wednesdays on a regular basis, and we love that about them. This week, it was all about Heather Tom, the gorgeous Katie. She's been in the hot seat lately with her new crush on Thorne and her old relationship with Wyatt fizzling, so the show wants to know what the fans think of her. What is your favorite thing about her or about her character on the show? Let us know below because we are dying to hear.
What's Next on the Bold and the Beautiful
TODAY: Xander, Sally, Thorne and Emma expose Zoe and demand answers. #BoldandBeautiful pic.twitter.com/CeNThS0T6l

— Bold & The Beautiful (@BandB_CBS) July 18, 2018
Bill is literally the happiest man on earth right now. He put away his mission to get Steffy to be with him when she told him that she has a baby and a future to plan, but hearing that Hope is pregnant with Liam's baby has made him the happiest man in town. It's not because he's going to have a new grandchild, either. It's because there is now a chance that his son can be persuaded to spend his life with another woman, and it might mean he will leave Steffy. He's cruel, and now he's back to planning his life with Steffy again. She doesn't know that, of course, but he will do anything he can to get her back in his life, and that means lying to her, plotting behind her back, and doing anything he can to get what he wants.
The Hope for the Future relaunch is quickly coming, and everyone is very excited about the entire thing. It's all shaping up to work out quite well for all of them, and they are not going to do much else other than sit back and really enjoy what is happening. We think there is a good change they can all find out that things are not what they seem as they get into this, and they might decide to give Sally a break. She's been working hard, she's been proving herself, and she's been loyal to the entire thing since she came back. But we don't know if that will go well or not for her.
Stay tuned for more The Bold and the Beautiful and be sure to check out TVOvermind daily for the latest The Bold and the Beautiful spoilers, news, and updates.
Tell us what's wrong with this post? How could we improve it? :)
Let us improve this post!