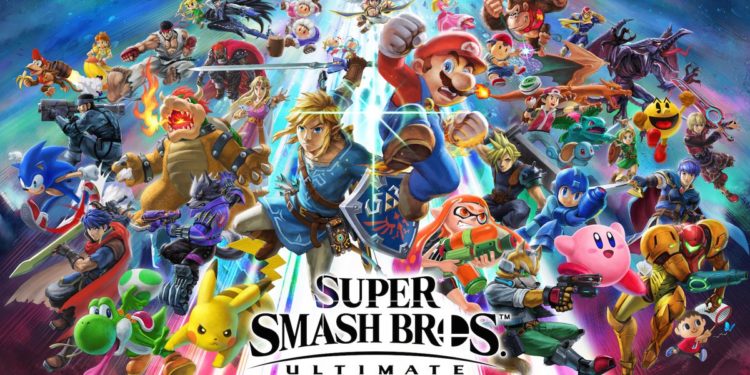 This week, the eyes of the gaming world were pointed to Los Angeles as the who's who of video game makers descended on the E3 Expo. And like most Nintendo fanboys, I was specifically excited for what the Japanese gaming giant was going to reveal–especially since they've just had their most successful year in a long time. Where would they take gamers this year?
But not everything was good news. Some announcements were real bummers.
Here's the rundown.
Exciting: Fortnite is Coming to Switch
In the past, one of the biggest issues with Nintendo consoles was the lack of support from third-party developers. Major hits would come to Playstation and XBox, while the Nintendo users might get a nearly unplayable port.However, the Switch has seen a (comparatively) huge uptick in cooperation with third-parties.
And at E3, Nintendo announced that the co-op survival megahit Fortnite is coming to the console. Effective immediately. Fortnite is now available in the Nintendo eShop, for free.
Disappointing: Absolutely Zero Mention of Metroid Prime 4
At last year's E3, Nintendo ended their E3 announcement with a mysterious video that revealed nothing but the words "Metroid Prime 4." The Prime trilogy is one of the most beloved series in the Nintendo canon. Rumors about a fourth installment have been swirling since the earliest days of the Wii U, so expectations for a look at Metroid Prime 4 were high.
Instead, we got nothing. There wasn't a single word dedicated to the game.
According to Nintendo exec Bill Trennen, the silence was because the game isn't ready yet, though development is still chugging along. Nintendo fans are no strangers to delayed release dates. Nearly every major Nintendo release has been pushed back at least once. The game is available on Amazon with a fall 2018 release date, but its absence at E3 doesn't build much confidence.
Exciting: Mario Party is Back!
In 1998, Nintendo changed party games forever with the very first Mario Party. It's gameplay centered around local multiplayer and the craziest minigames the video game had ever seen. Twenty years after the first installment, Super Mario Party is coming to the Nintendo Switch.
The eleventh game in the series is expected to utilize the Switch's portability to take the minigames to new levels of zaniness. Nintendo also announced that players would be able to play with friends on a different Switch, which could make the Party bigger than ever.
Disappointing: There Will Be No Virtual Console.
No company has a richer catalog of classic games than Nintendo. And on the Wii and Wii U, much of their legendary canon was available for purchase on the Virtual Console. And all evidence seemed to suggest that the Nintendo Switch would eventually have the same thing. It's operating system and user experience design seemed tailor-made for an expansive Virtual Expansive–now made portable.
Earlier this year, Nintendo announced that Nintendo Switch Online would have a library of twenty classic games with added online play.
But at E3, Nintendo announced that that will be the only virtual console on the Switch.
Exciting: Super Smash Bros. Ultimate revealed!
Nintendo had already announced a Smash game for the Switch at an earlier Nintendo Direct, but it was slim on the actual details. Link was wearing his tunic from Breath of the Wild, the Inklings from Splatoon were featured, and Mario was there. Speculation ran wild. Many fans feared that it would be a mere port of Super Smash Bros. 4 for Wii U.
But at E3, Nintendo was all too eager to spill the beans. The title of the game was revealed, assuring fans that it would be a proper entry in the series, not just a port. They also announced a release date of December 7th this year, so expect a huge Christmas launch.
The most exciting bit of news though is the roster. The Smash series has featured dozens of classic Nintendo characters, as well as legendary characters from other developers, such as Sonic the Hedgehog, Megaman, and Pac-man. But the lineup is always in flux, shifting from game to game. But in Ultimate, every character to ever appear in a Smash game is present and accounted for. Fan favorites like Solid Snake, the Ice Climbers, and Pokemon Trainer will return, alongside every character available as DLC for Smash 4.
But perhaps most exciting is the long-anticipated addition of the dragonlike Metroid boss Ridley. Fans have been clamoring for a playable Ridley since he appeared in the intro video for Melee. He was an assist trophy in Brawl and appeared as a stage boss in Smash 4, but fans weren't satisfied. Nintendo finally offered some satisfaction at the end of their E3 presentation when they dropped Ridley's player video to rabid acclaim.
And Nintendo isn't done yet. In past Smash games, the months leading up to release have seen a steady stream of character announcements. There's no reason not to expect the same thing with Super Smash Bros. Ultimate. I just hope we get Earthworm Jim. Or at least Crash Bandicoot.
What are your reactions to Nintendo's E3 announcement? Let me know in the comments.