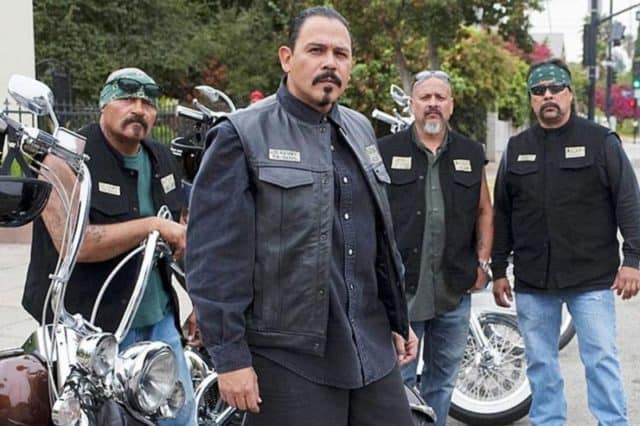 So far we keep hearing about the Son's of Anarchy spinoff The Mayans but we haven't seen anything or heard anything of worth lately. The spinoff was being tossed around as a rumor back in 2014 when SoA was already thinking about wrapping up, and since then it's been an on again off again thing. Creator Kurt Sutter has been stating that the project is very much on, but as of now it's a lot of back and forth action that has yet to be fully resolved.
Here's just a couple things we happen to know about the Mayans spinoff thus far.
It's all about casting.
So far there have been a bunch of characters thrown into the cast that are believed to be necessary as well as those that are not entirely necessary but are there to see if their character works. At this point Sutter is telling us that a lot of characters are getting cut out and will possibly come back in later episodes or will be taken out completely. Apparently SoA dealt with this same issue as the show was being developed and it caused a lot of tension and a lot more problems when rewrites had to be done continually and the story had to be changed according to who stayed and who was taken out. Eventually it all gets hammered out, but until it then it's tough to know just which dynamics are going to work and who will really contribute to the overall story.
The series is going to take a different spin than the original.
Instead of focusing on a high-ranking member of the club as SoA did, this series is going to be focusing on teh life of a prospect, Ezekiel "EZ" Reyes. EZ is attempting to make his way into the MC in order to gain revenge on a cartel that squashed his American dream and made it virtually impossible to do what he wanted. The story line is in some ways similar to Jax's, but from a much different perspective considering that Jax was the VP of the SAMCRO MC. Essentially this will show how a prospect earns his patch and what he has to do in order to be considered a full member of the MC.
One of the biggest reasons why Sutter and the rest of the production team are having so many issues is that they are trying to tell too big of a story at the moment. What needs to happen is already in the process as characters are being ditched, story lines are being written again, and the creative process is in a continual flux as the writers and producers have to agree upon what will get in and what will be dumped to the side. A lot of fans are starting to worry that they won't ever see a new series emerge but Sutter is still positive that eventually everything will be hammered out and the Mayans will take to the highway as the show kicks off in earnest.
Save
Tell us what's wrong with this post? How could we improve it? :)
Let us improve this post!