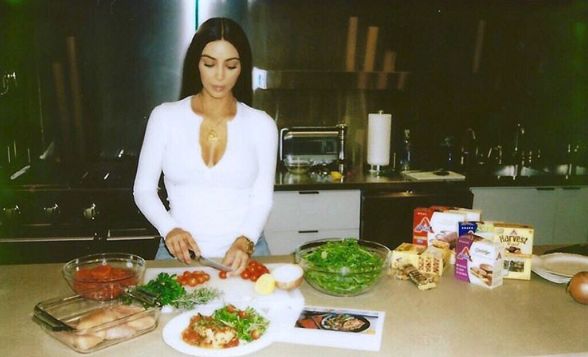 The events that took place in Paris certainly shocked the 36-year-old reality star Kim Kardashian West. After reading about her deposition of the robbery that took place, it's easy to understand why Kim K decided to lay low for a while. It was only in the last few weeks that she returned to posting pictures on her social media accounts and it's been sporadic up until very recently. Now that Keeping up with the Kardashians has resumed filming, sources say that Kardashian West has adopted a "more humble lifestyle." While that may be peanuts to the average American lifestyle, apparently she has a new attitude and outlook on life.
A source told HollywoodLife.com: "Kim is back to work and filming 'Keeping Up With The Kardashians'. The new year has brought with it many challenges, but she has a new attitude and a fresh approach to how she is handling her career. Gone are the days of flashy bling, now it's about a more humble lifestyle."
It's not just the robbery that's affected her life. In 2016 her husband Kanye West had a virtual meltdown that lead him to the hospital which put a major strain on their relationship. However as filming has commenced the two have put on a united front.
An insider explained: "Kanye is being loving and supportive too as he has been joining her in shooting scenes for their reality show along with the rest of the sisters." Another source said of the couple: "She is spending time with Kanye. It doesn't seem like they have plans to split now. Things don't seem great, but it also seems they are working to change that. Kanye has been very low-key and Kim appreciates that. With her life not being completely chaotic, she is able to be more understanding and patient with Kanye. Kim seems more hopeful about their future together."
As to whether or not this trend will continue, only time will tell. One thing that's for certain with the Kardashian family is that they will be drawing plenty of attention no matter what.
Image via Instagram