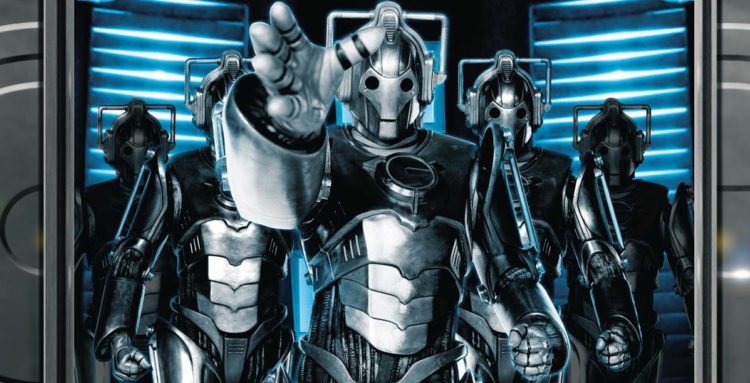 The one big takeaway from season 12 of Doctor Who is that the Cybermen will be returning and as Craig Elvy from Screenrant has said this seems to be a big indication that thing will be turning back towards a direction that lifelong fans might have been waiting for given that a lot of things seemed to have been changing up until now. Just in case some folks don't remember or aren't Doctor Who fans the Cybermen are cybernetic humanoids that are modified to be as perfect as they can possibly be. They've also tangled with the good Doctor in the past and have proven to be formidable opponents for a couple of reasons. Bringing them back is likely going to be something that fans will enjoy since it will keep with the continuity of the show that so many people seem to prize.
Apparently, as Nobelle Borines from Business Times informs us, the Cybermen will be coming back and will have a serious issue with the Doctor, who will be played by Jodie Whittaker again as Peter Capaldi's version of the Doctor was forced to regenerate into Whittaker's thanks to the Cybermen. As many fans know these persistent villains have been a part of the Doctor's story for some time and have had it out for the time lord in a big way. Throughout the run of the show they've been seen as some of the most persistent villains and those that are likely to hold a serious grudge. While not a lot is known about the upcoming season just yet, there is a rumor that Mary Shelley, yes that Mary Shelley, will be a part of the story and the Cybermen will likely have a big influence on her decision to write the novel Frankenstein. Some fans might like that, others might turn their noses up at it, but oh well, it's a fun quirk that might be added in and kept no matter what people think. But apart from that there's really no in-depth information as of yet about the upcoming season other than the few hints and vague ideas that have been spoken of in the past few months. Rest assured though that when Doctor Who does make it back for the 12th season things are going to pick up and, as some people are saying, the stakes are going to be raised in a big way since it sounds as though the Doctor is going to be pressed even harder than before in her journeys.
For many years now Doctor Who has been the kind of program that a lot of people have felt entirely confident in following and have found to be something unique and extremely versatile since it covers a wide variety of villains and heroes in a manner that seems very expansive and inclusive as well. The whole idea of the show and the time lords is one that has captivated a lot of people and allowed them to continually follow something that, to them, is timeless and doesn't seem to be on the verge of simply fading away. After all a time lord that can regenerate and keep coming back, albeit in a different form, is something that seems to be able to stand the test of time and continually make things new and exciting as the show continues along. Some of us might be able to remember Doctor Who from when we were younger, perhaps we caught an episode here and there and saw something that was kind of disturbing or didn't make sense, but others saw something that was inherently great and believed it could only get better. For some folks that realization hit home and they simply stuck with what they saw no matter if the show got a bit crazy after a while before it got better. Throughout the years though those loyal fans have been greatly rewarded as the show continued to gain in popularity and continued to change accordingly.
Of course the inclusion of the current Doctor became a hug snag for a lot of fans that had grown used to the Doctor being male for so long and simply didn't want to change. Jodie Whittaker's casting was something that drove a lot of people over the edge and almost forced some fans to quit watching. But thus far it would seem that the most loyal followers of the show have been keeping with it in an effort to show that their love for the program is greater than anything and will embrace change rather than vilify it. With this upcoming season it would seem that people have forgotten the idea that Jodie Whittaker might not have been welcome at first and are willing to keep following the show to see what might be in store for the Doctor as things continue to roll along.