It's safe to say that Erin Bria Wright is no ordinary woman. Born into a legacy of hip-hop greatness as the daughter of the iconic rapper Eazy-E, she has embarked on a journey of her own. In a bid to forge her own path in the industry, Wright has tapped into her innate talent and raw ambition.
Altogether, unraveling the layers of her story will reveal the impact of her father's legacy on her artistry and the inspiration she draws from their shared musical roots. With both triumphs and challenges in sight, here's a genuine glimpse into the life and experiences that shaped Erin Bria Wright. So, let's delve in.
Setting The Scene: Who Was Eazy-E?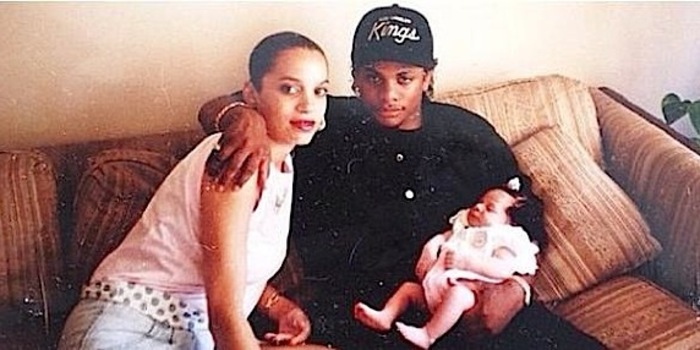 Eric Lynn Wright, better known by his stage name Eazy-E, was born on September 7, 1964, in Compton, California. Growing up in a rough neighborhood, he experienced the harsh realities of street life from a young age. Raised primarily by his mother, he was exposed to the kind of things that would later influence his music and activism.
It's safe to say that Eazy-E's upbringing was far from idyllic. He dropped out of high school and turned to the streets for survival. Engaging in illicit activities to make ends meet, he was eventually caught in a cycle of crime and desperation. However, his passion for music would eventually propel him towards a groundbreaking career.
In the mid-1980s, Eazy-E crossed paths with Dr. Dre, Ice Cube, and DJ Yella, forming what would become one of the most influential rap groups of all time — N.W.A. Even more, he pioneered the "gangsta rap" genre which paved the way for future artists like Snoop Dogg, Tupac Shakur, and The Notorious B.I.G. Unfortunately, he passed away on March 26, 1995, a mere month after being admitted to Cedars-Sinai Medical Center in LA. The star was diagnosed with HIV/AIDs, however, his demise ushered in tons of conspiracies about the nature of his death.
Early Life And The Influence Of Her Father, Eazy-E
Erin Bria Wright was born on July 16, 1991, in Compton, California, to the iconic rapper Eazy-E and the great love of his life, Tracy Jernagin. Growing up in the turbulent world of hip-hop, Wright was exposed to the music industry from a young age. Despite the challenges and stereotypes associated with being the daughter of a hip-hop legend, her parents nurtured her love for music. Even more, they encouraged her to explore her own creative path.
Altogether, Wright's childhood was a mix of privilege and struggle, as she witnessed Eazy-E'a success while grappling with losing him when she was just three years old. Needless to say, this early loss had a profound impact on her life. From then on, she was raised solely by her mother, Jernagin which explains their close relationship.
She Was In The Public Eye Quite Early On
As mentioned earlier, Wright was no stranger to a life of luxury while growing up. In fact, in 2007 she was on MTV's My Super Sweet 16. The show itself was centered on teenagers who were set to celebrate their milestone birthday in style. Soon after, Erin Bria Wright was on the show's spinoff — Exiled. Besides her stint in reality TV, Wright is also a singer and her mother is her manager. When she was as young as 19 years old, she released her debut music project, We Want E.B. Then in 2012, her first debut single, "What I Wanna Do", was dropped.
Erin Bria Wright's Impact On The Hip-hop Community
Overall, her presence in the hip-hop community goes beyond her familial ties. Her artistry and unwavering dedication to her craft earned her the respect and admiration of her peers. As a female artist in a male-dominated industry, Wright's success and willingness to challenge societal norms have paved the way for other aspiring artists. Even more, her impact on the hip-hop community extends beyond her music. She actively supports and collaborates with emerging artists, using her platform to uplift and promote talent from all walks of life. By fostering a sense of community and providing opportunities for others, Erin Wright continues to shape the future of hip-hop in a meaningful and inclusive way. It's safe to say that as she continues to forge her own path and honor her father's legacy, Erin Bria Wright is one to watch.
Tell us what's wrong with this post? How could we improve it? :)
Let us improve this post!