Erika Christensen, born Erika Jane Christensen, is an American actress with quite a decorated portfolio. Some of the movies she's been in include Traffic, The Banger Sisters, How to Rob a Bank, and The Case for Christ. Altogether, she started her career quite early on.
In television, she starred in the short-lived drama series Six Degrees that ran from 2010, right until the show met its ending in 2015. Christensen also played the part of Julia Braverman-Graham on the NBC drama series Parenthood. Besides her extensive filmography, there's a lot more to the star. Here are a few facts you didn't know about her.
1. Erika Christensen Is A Leo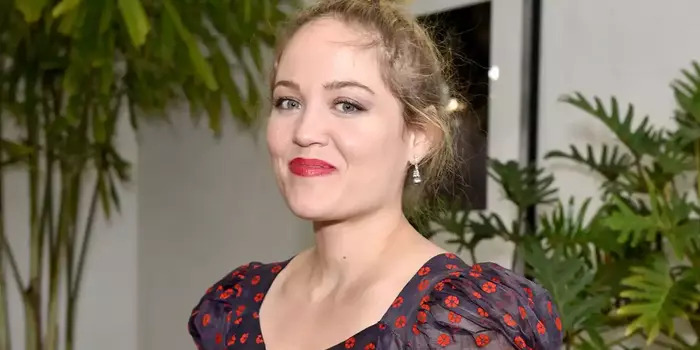 Erika Christensen was born on August 19, 1982, which lands her wholly in Leo territory. At the age of four, her family upped and moved to suburban Los Angeles, California. It was there she got her start in showbiz, as she was featured in a range of commercials.
2. Christensen Was Born In Washington
Born in Seattle, Washington, the actress' parents were Steven and Kathy Christensen. Her father worked in insurance while her mother was in construction management. Besides her, there was Nick, an older half-brother, and Dane and Brando, who are her younger twin brothers. Altogether, their lineage includes traces of Danish, Icelandic, Swedish, Norse, Welsh, and Irish blood.
3. She Began Her Acting Career Appearing On Television Advertisements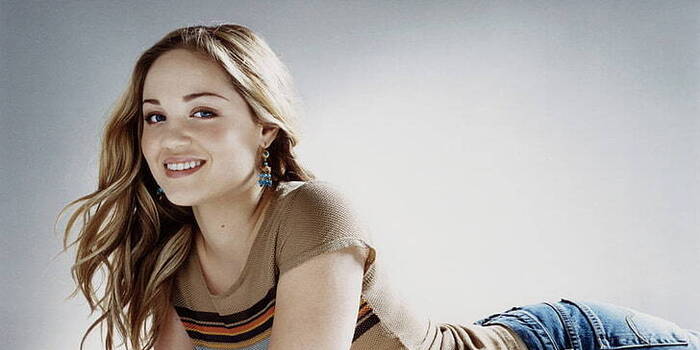 As mentioned earlier, she made her acting debut in television ads for McDonald's and Volvo. Needless to say, this gave her the recognition she needed to move on to more solid roles. Altogether, she went on to garner quite a collection of roles in film and TV.
4. Erika Christensen Kicked Off Her Acting Career With A Guest Appearance
There are no small roles, just small actors, they say. This statement practically embodies Christensen's journey to the spotlight. On both the series Nothing Sacred and the comedy film Leave It to Beaver, she appeared in a guest role. Altogether, this marked the beginning of her career in the entertainment industry. After that, she went on to appear as a guest star in a number of other television series in the late 1990s. Some of these shows include Frasier, The Practice, 3rd Rock from the Sun, and Touched By An Angel.
5. She Attends The Church Of Scientology
Erika Christensen's parents converted to Scientology back in their 20s. This was while they were still based in Seattle. So, it's no surprise that the actress is a devoted member of the church as well. She credits the church for everything good in her life.
6. She Is A Philanthropist At Heart
As far as social awareness goes, Erika Christensen has that ground covered. She has been involved in a handful of philanthropic efforts. For the most part, she supports organizations like the World Food Programme and Global Citizen. Even more, the actress is quite vocal about issues like hunger and poverty.
7. Erika Christensen Is Best Known For Her Role In Parenthood
Most famous actors have that moment that really shoots them into the spotlight and keeps them there. For the actress, it was when she was cast in Parenthood. In the show, she played Julia, the youngest sibling in the Braverman family. Julia is a corporate lawyer by day and supermom by night. Altogether, the show really displayed her prowess and versatility.
8. Her Family Has A Flare For Art
It's safe to say that Christensen's artistic prowess isn't just a coincidence. Her entire family has an artistic side in one way or the other. According to the actress, "My father plays music, my mom is a photographer, and my three brothers write, act, paint, and photograph."
9. Erika Christensen Is Married To Cole Maness
In 2015, Erika got married to cyclist Cole Maness. They tied the knot on September 5, 2015, in Palm Springs, California. However, they presently live in Los Feliz, Los Angeles. Interestingly, the pair met at a cycling race. They welcomed their first daughter in June 2016, and their second daughter was born in August 2018.
10. She Was Presented A Major Award In 2023
In May 2023, the actress received a much-deserved accolade. She was awarded the Mark of Excellence at the Annual Medinova NY Dinner Gala, hosted by MC Ciano Joasil. Needless to say, it was a testament to her hard work and dedication.