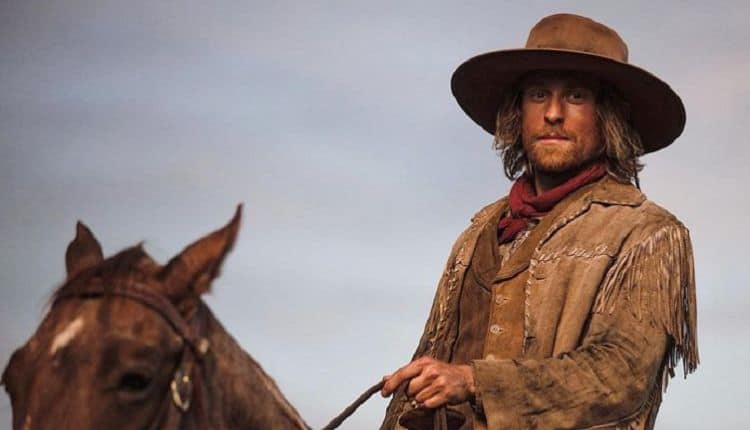 Are you watching Yellowstone? The entire world seems to know about it, and it seems everyone is watching. There are those of us who might have only discovered the amazingness that stars like Kevin Costner and Cole Hauser and Luke Grimes – and Kelly Reilly is the superstar of the entire series if we are being completely honest – bring to the television, but it doesn't matter if you've been watching since day one or you've been binging the show for the past two weeks and are almost finished with season three. The point is that this is a great show, and the other point is that there is a prequel to this show. 1883 is the prequel, and it is set to show us how the Dutton family got to the point they are at today. While we have yet to binge this one, stars like Eric Nelsen are making this hit show the kind of hit show that will be next on our list. If you don't know the elusive, talented, and exceptionally well-respected Eric Nelsen, now is the time.
1. He's Young
He is one of the most recognized and respected actors in Hollywood, yet he is only 30. He was born on June 26, 1991, and we are never not amazed by how much he's accomplished in his life thus far. Of course, he has been in the business since he was only 15, which is now more than half his life.
2. He is a Floridian
Born and raised in West Palm Beach, he is all too familiar with the fun, exciting, and active lifestyle that Floridians are so fortunate to have. There are few Floridians who don't get to grow up on the water driving boats before they know how to drive a car, playing on the jet skis, paddleboards, and kayaks every weekend and summer day like it's their job and spending more time outdoors than in.
3. He Moved to New York City
He was only 13 when his family uprooted him and moved from Florida to New York City, and he's spent a great deal of time there. He didn't get to spend his entire childhood in Florida doing all the Florida things we all grow up loving so much, but getting to grow up that half of his life in the city wasn't the worst, either.
4. He's a Married Man
He is a married man, and he married young. He was in his early 20s when he got married – around 22 if we are doing the math correctly. His wife is Sainty Nelsen. They tied the knot on November 29, 2013. Their wedding took place in Fort Worth, Texas, which is a suburb of Dallas.
5. He is a Father
Eric Nelsen has had some great roles in his life, but perhaps his greatest role to date is that of daddy. Six years after their wedding, he and his wife welcomed their first child. Their daughter is Molly Morgan. She was born on October 1, 2019. These two became a family of three in Los Angeles, where he spends much of his time thanks to his work.
6. He's Never Lost a Nomination
Here's where things are interesting for Eric Nelsen. He's been nominated for nine awards in his career. His first was in 2015 and his most recent was in 2020. Out of the nine awards he's been nominated for, he's won each and every one of them. He's the proud winner of four Daytime Emmy Awards for his work in The Bay. He's won a Tony for The Inheritance, and he won four other awards for his work in this play.
7. He Was in the Soaps
He's the kind of actor who has done it all, and that includes the time he was in daytime soap operas like "All My Children," which is the show that shot stars like Kelly Ripa and her husband, Mark Consuelos, into exorbitant fame. He was A.J. Chandler, part of the most notorious family in the city.
8. He is a Producer
The thing many don't know about this young actor is that he's so much more than just an actor. He's also a producer. He is doing big things in his life. He is the man behind the production of the many shows which took home Emmy's and other awards.
9. His Character is Gone
When he was cast as Ennis in 1883, he didn't know at the time that his character would ultimately meet his end fate. His character has died, and he didn't want to see it happen. He wanted to keep the character. He begged to have things changed, but ultimately, he knows that the entire thing makes sense and that it will all come together for fans.
10. He Looks Up to Taylor Sheridan
Actor, writer, director, and everything in between, this is the kind of talent that Hollywood does not see all that often, and Nelsen doesn't take anything about working with him for granted. He knows he can learn from him, and he did every time they were together.
Tell us what's wrong with this post? How could we improve it? :)
Let us improve this post!