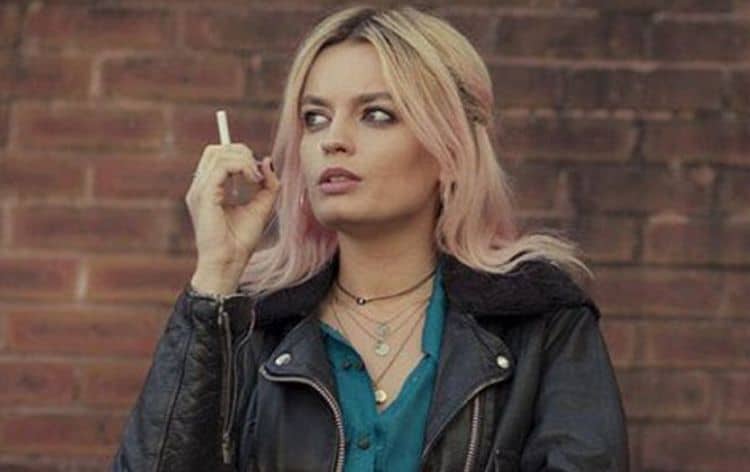 Growing up in north-west France, Emma Mackey was only focused on finishing her studies and going to university in the UK. She studied Literature and English at Leeds University before applying for drama school, hoping to become an actress. She soon learned that life was not a smooth ride, but her drive to become an actress would not let her return home to France. Luckily her persistence paid off, and she has become a celebrity after starring in "Sex Education." Although she is secretive about her love life, Emma is quite open about her rise to stardom, so here is everything we have learned so far.
1. She has never had a French passport
When Emma was seven, she was set to leave France the minute she turned 18, and she did. Emma felt the country did not understand her sense of humor; hence she always felt out of place and preferred the UK. However, after being in the UK for a while, she began appreciating the small town she grew up in and missed going back. Since her family had chosen for her a British passport, Emma told Stylist that for the first time, she was applying for a French passport because she is contemplating on moving back.
2. She could not afford rent in London
Chasing the dream comes at a cost which proved too expensive for Emma. After leaving Leeds University, the actress stayed in London but could not afford to live on her own. Consequently, she stayed at a friend's house until she got a job as a live-in nanny before quitting to pursue her acting dream. Still, Emma had to stay with friends while attending acting classes.
3. Her teenage years
Talking about sex is a taboo in most cultures. Consequently, for a teenager yet to understand what is happening in the body, opening up to someone is more challenging. Emma admits that she masturbated as a teenager but never told anyone because she felt she was the only one doing it, and it was strange behavior. The actress thought there was something wrong with her, but after doing the series, she was relieved that it is normal for every teenager to go through that phase.
4. She was not accepted in drama school
Emma knew that in France, she would not get a chance to venture into the theater. Therefore she moved to the UK and enrolled in Leeds University waiting to graduate and become an actress. Upon graduation in 2016, the actress went ahead to apply to drama school, but she was not accepted. Determined to follow her dream, she had been attending drama classes for an entire year while still hoping that a drama school, would accept her. Seeing that drama school was no longer an option, Emma got an agent and began going to auditions. Within six months, she had a breakthrough in her career through "Sex Education."
5. She was worried her grandparents would not like "Sex Education."
We all want to remain chaste in the eyes of our grandparents and Emma was concerned that her grandparents would be disappointed by the series. Fortunately, they are open-minded, and they even wished they had a show like that in their time since Emma's grandmother learned about sex after watching rabbits reproduce. She especially loved the scene of the banana blow-job as Emma told Vulture.
6. She still could not believe she got to be in the show
Imagine auditioning for jobs, and the first one you get happens to have you as the lead character. Well, that is what happened to Emma, whose first job was being Maeve in "Sex Education." Although she was attracted to the character and could not wait to tell Maeve's story, Emma still wondered how she got to book that role. During chemistry reads, the actress felt that for a Netflix show, the casting directors should have chosen someone with experience and a profile, yet she did not even have headshots.
7. She dislikes intrusion into her private life
While some celebrities will not mind taking a selfie with you, Emma hates having a phone shoved in her face and would prefer if she sat down with someone and have a conversation instead. It would be wrong to conclude that she is snobbish because she confessed that even she has a hard time approaching her idols. Emma revealed that she once was on a train with Greta Gerwig whom she adores but could not approach her; she, therefore, admires those who dare to come up to her. She comes across as an introvert because she prefers some alone time and the company of her close university friends.
8. She has been a victim of sexual assault
Although the sexual assault incident that happens to Aimee is based on the experience of Laurie Nunn, the show's creator and writer, Emma too has been a victim. She does not detail what happened but reveals that every time she goes to the club, something happens to her or those around her. Speaking to Independent, Emma said that the personal connection made the storyline important to her.
9. Her favorites
Emma can repeatedly watch "When Harry met Sally" and not get bored. However, when she wants to feel good, then the go-to film is "Ratatouille." She also admires Olivia Colman for her acting skills and her movie icon is Greta Gerwig.
10. She would love to be a director
Emma got the chance to direct a play and immediately was drawn to the idea of becoming a film director. For the actress, directing a film is much more fulfilling because she loves the technical aspect of lighting and filming hence being the one to ensure that a movie goes from a script to the screen is a goal she intends to achieve.
Tell us what's wrong with this post? How could we improve it? :)
Let us improve this post!