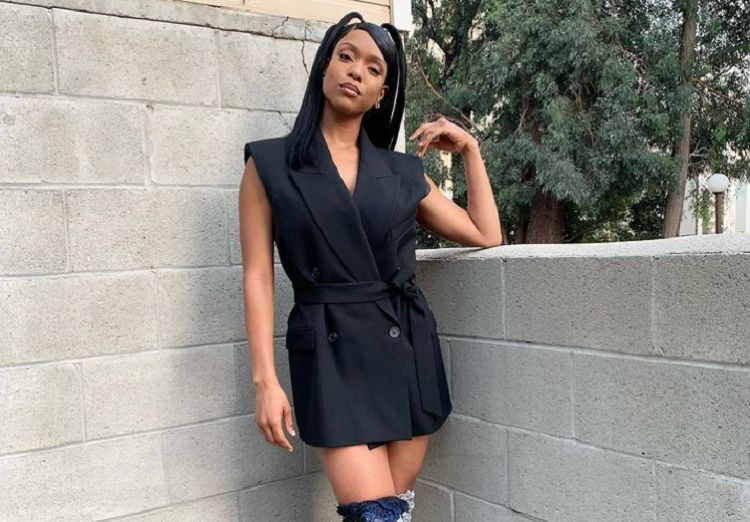 Michelle Mitchenor has only been acting professionally for a little more than six years, but she has made the most of that time. After starting out with very minor roles, she quickly began to move up to bigger and better opportunities. Her first big brak came when she was cast with a main role in the 2015 film, Chi-Raq. She received lots of praise for her portrayal of Indigo and it was clear that she was going to have a bright future in the industry. Most recently, she was cast as Jayla Wright in The First Wives Club and people are once again excited about seeing her in action. Keep reading for 10 things you didn't know Michelle Mitchenor.
1. She Is A New Jersey Native
Michelle is a self-proclaimed military brat who moved around a lot as a child. Although she isn't originally from New Jersey, it's the place she considers home because that's where she lived the longest. These days, however, she resides in the Los Angeles area.
2. She Has Worked With Beyonce
Acting is Michelle's main focus now, but she actually began her career as a dancer. After earning a BFA in dance from Towson University, Michelle worked as a professional dancer for several years. During that time she got to work with some of the biggest names in the business including Rihanna and Beyonce.
3. Her Husband Is An Actor
When you work in a demanding field like entertainment, it's always nice to have someone who understands what you're dealing with. Michelle has been blessed to find that in her husband, Coley Speaks, who is also an actor. Coley has been in several TV shows including NCIS and Lethal Weapon.
4. She Loves Pottery
Even if you absolutely love your job, it's always important to have hobbies and interests outside of that. For Michelle, one of those hobbies includes pottery. Not only does doing pottery give her a chance to express herself creatively, but it also gives her a chance to relax and unwind.
5. She Is A Delta
Greek life has been an important part of the Black community for over a century. These organizations have worked hard to better the people around them and Michelle is glad to be a part of it. She is .a proud member of Delta Sigma Theta Sorority, Inc. which was founded at Howard University in 1913. We weren't able to find any information on which chapter she belongs to.
6. She Was In A Video Game
Michelle has had a lot of cool experiences throughout her career, and one of the coolest of them all was the chance to be part of the legendary NKA2K franchise. She voiced a character named Cee-Cee in the 2016 version of the game. At the moment, that has been her only voice role but she may take advantage of more opportunities down the line.
7. She Enjoys Traveling
The world is a beautiful place and Michelle hopes to see as much of is as she possibly can. She has been fortunate to have a career that has allowed her to have the time and money to travel far and frequently. Some of the countries she's been able to visit include Indonesia, India, and Uganda.
8. She Started A Non-Profit Organization
Giving back to others is something that has always been at the top of Michelle's priority list. She is especially passionate about causes relating to children. She even started a non-profit organization called The Mitchenor Founation to bring the arts to children who may not otherwise have access to them. The organization has already reached people in other parts of the world and Michelle hopes to keep expanding in the years to come.
9. She Loves Fashion
As a creative person Michelle loves to express herself as much as she can. In addition to dance and acting, fashion is another way she likes to do that. She enjoys putting outfits together that allow her to show off her personality and she isn't afraid to try new things when it comes to her clothing.
10. She Has A YouTube Channel
Some people may call Michelle a singer and some may call her a dancer, but at the end of the day what she really is is a content creator. She loves putting together things to share on social media and she started a YouTube channel called Black Women Create. According to the channel's description, "Black Women Create is a platform that showcases diverse content created by Women of Color. This space is for OUR voices to be SEEN as well as HEARD in every creative field." So far, the channel has gotten more than 3,000 views.