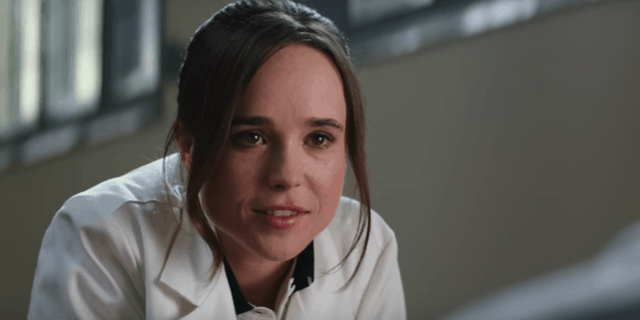 Keifer Sutherland, Julia Roberts, Kevin Bacon, Oliver Platt, and William Baldwin. If these names sound familiar to you then it is because they were the cast in the original Flatliners movie that took in more than $61 million. The reboot with Ellen Page opened with a heart stopping (in a bad way) $2 million. Since the focus of this article is on Ellen Page, we'll avoid reviewing the movie here, though it is worth mentioning that it has a 3% critical Rotten Tomatoes score.
Page, of X-Men and Juno fame, has people wondering what is going wrong with her movie career. A bigger question is if she ever actually had a career at all, given that she was supposed to have gained star power. But at age 30 you would have expected her to have more than a couple of major hits. You can throw in Inception but that still leaves her short of any consistent box office hits over more than a decade of acting.
Shelve the idea it is about her coming out as a lesbian. Her fans don't care and her presence in the X-Men: Days of Future Past didn't slow the X-Men juggernaut, raking in a bit under $235 million. The truth seems to be in the way Hollywood works — for all actors – and what Page fails to understand.
1. She presumed on a non-existent star power factor.
Sure, Juno was a surprise hit, opening in a measly 7 theaters. But in 2007 she was 17 years old. Inception, her highest grossing movie, came along 3 years later when she was 20. Major female stars waited longer: Julia Roberts in Pretty Woman was 23, Sandra Bullock was 30 in Speed, Charlize Theron received her first Oscar at 27 for Monster. It is almost impossible to make the case that Page had similar star power after just 2 successful movies.
2. She abandoned her cash cows.
Cash cows are the major money backers for movies, like Fox and Warner Brothers. Her top 5 grossing movies had Fox producing 3 of them, Warner Brothers, 1, with Sony picking up the last of the 5. Sony produced Flatliners but after its dismal opening, Page is not likely to attract any interest from the company for some time.
3. She chooses bad scripts.
An actor's choice of what movies to star in is critical. A great script can make an average actor look good, while a bad script can make the best actor look terrible. But don't be too hard on her for making bad decisions because even the best actors reject iconic roles, and their rejection sometimes made stars out of unknown actors. Consider that Jack Nicholson rejected the lead in The Godfather, Will Smith was on a wave of popularity when he rejected the lead for The Matrix, Matt Damon opted out of playing Captain Kirk in the remake of Star Trek (Chris Pine who?), and Kevin Costner sat out Shawshank Redemption, allowing Tim Robbins to become a household name. Even the most experienced stars choose stinkers, but Page likely does not have the necessary skills to know the difference.
The question is whether she can rebound, and if she can then what type of character will she play? A teenage star will eventually grow up (ask Frankie Muniz) and that means the actor will have to remake their image if they want to go beyond being a one hit wonder. Ellen Page does not seem to have that skill, so the future isn't looking good. But with an estimated net worth of more than $14 million, she might not care much.