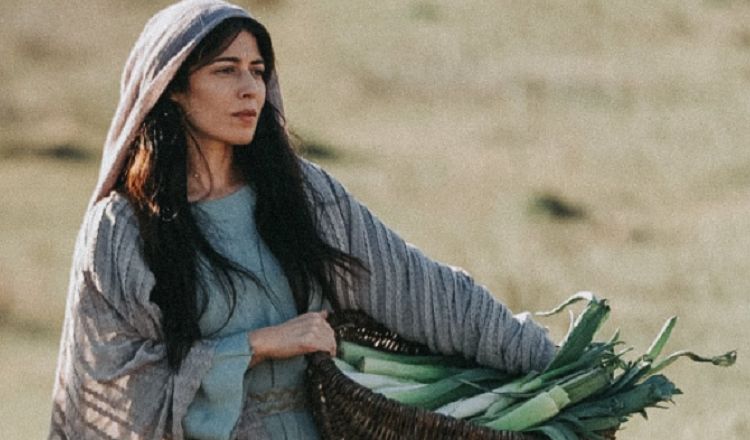 Being a professional actor is often seen as a glamorous profession. In reality, however, it can be a slow grind and that's something that Elizabeth Tabish has learned throughout her career. Although she made her on-screen debut in 2013, she didn't get a true big break until 2019 when she was cast as Mary Magdeline in the TV series The Chosen. Since being on the show, Elizabeth has gotten to share her talents with a wide audience, and she's watched her fan base grow in the process. Now that the series has returned for a second season, people are looking forward to seeing what Elizabeth is going to bring to the table. Keep reading for 10 things you didn't know about Elizabeth Tabish.
1. She's Based In Texas
We weren't able to find much information regarding Elizabeth's upbringing. However, we do know that she is currently based in Austin, Texas. From what we can tell, she seems to really love the area and it doesn't appear that she has any plans to relocate to a bigger city such as Los Angeles or New York.
2. She Studied At Oklahoma State University
Elizabeth has put a lot of work into getting where she is today and her education has been focused on helping her make the most of her creative skills. She has a bachelor's degree in film/cinema studies from Oklahoma State University. She also has a master's degree in theater/directing.
3. She's A Filmmaker
Over the last couple of years, Elizabeth's acting has gotten her a lot of attention. Many of her fans may not realize that that isn't the only thing she's done in the industry. Elizabeth is also a talented filmmaker with lots of behind-the-scenes experience. She hopes to share more projects in the future.
4. She Was A Very Shy Child
Shyness isn't a quality that people typically associate with those who work in the entertainment industry. However, it's one that a lot of them have. During an interview with Voyage Dallas, Elizabeth said, "I was very shy as a child and from a young age, and I never quite fit in but acting and art were comfortable methods to communicate for me…throughout my school years performing on stage was a consistently uplifting experience; every time I got to act in plays I'd find a sense of comfort, excitement and sense of purpose."
5. She Founded A Film Festival
Elizabeth doesn't just like sharing her talents with the world, she also loves creating spaces where other people can share theirs as well. Elizabeth is the co-founder of the Austin Arthouse Film Festival which started in 2018. The festival was created to showcase local and international filmmakers.
6. She Almost Gave Up On Acting
Making it as an actor requires a lot of perseverance. After all, the reality is that even the best actors hear no more than they hear yes. For Elizabeth, however, it almost got to be too much. At one point, she was seriously considering quitting acting, but the opportunity for The Chosen came along at the perfect time.
7. She Loves Taking Pictures
We've all heard the phrase 'a picture is worth a thousand words and in many cases that tends to be true. There's something priceless about having a nice photograph to commemorate a special moment, and this is something that Elizabeth understands. She enjoys taking pictures and she knows exactly how to find the best shots.
8. She Isn't Afraid To Fail
Failure is a part of life, but some people are so afraid of failing that they let it hold them back from trying. Elizabeth, however, has accepted the realities of failure. While talking to Voyage Dallas, she said, "…I trust my instincts and I trust in God and I realize that I don't need anyone's permission to do what I love. And that I can fail and try again and fail and try again and make a giant fool of myself in big sweeping cycles and it's all pretty beautiful and it's all absolutely necessary."
9. She Likes To Travel
Elizabeth is the kind of person who loves a good adventure. As a result, traveling is one of her favorite things to do. Thanks to her work, she has gotten the chance to visit places all over the United States and other parts of the world. As her career progresses, it's very likely that she'll be adding even more stamps to her passport.
10. She's Fairly Private
Like many of the other cast members in The Chosen, there isn't a ton of information online about Elizabeth. This is because she appears to be a very private person. Instead of sharing things about her personal life, she prefers to keep all of the attention focused on her work.