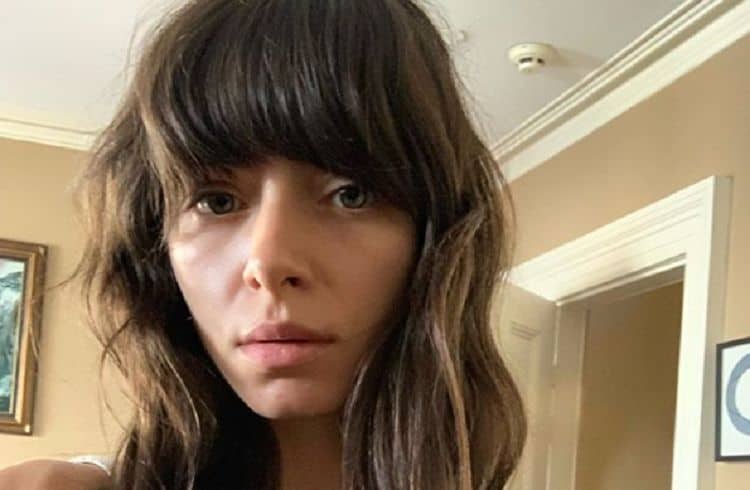 Although most people think of actors as stars, it can actually be a very thankless job in reality. Elizabeth Cappuccino (yes, that's her real last name), however, has been working incredibly hard to get her thanks. Even though she is relatively new to the professional acting world, she has already gotten some great opportunities that have allowed her to make a name for herself. She got her first significant role when she was cast as the younger version of Jessica Jones in the Netflix series named for the character. Just five years after that opportunity, she has gotten a main role in the new sci-fi series, Next. Keep reading for 10 things you didn't know about Elizabeth Cappuccino.
1. Her Parents Are Well-Known Doctors
Elizabeth doesn't come from a family of actors, she comes from a family of doctors. Both of her parents are very well-known physicians. Her father, Andrew, gained notoriety in 2007 when he saved NFL player Kevin Everett after he suffered a spinal cord injury. Even though her parents chose more traditional career paths, they have always been very supportive of their daughter's dream to become an actress.
2. She Has Always Been A Big Movie Fan
Elizabeth's parents may not be actors themselves, but they've always been huge movie fans which is something they passed down to their daughter. Elizabeth grew up watching all kinds of movies which probably had a very big impact on her desire to want to go into acting.
3. She Is Active On Social Media
She may not have the largest social media following, but Elizabeth is still very active on Instagram and Twitter. Elizabeth loves using the platforms to give fans a glimpse into her life while also promoting current and upcoming projects. As her career progresses, she will probably see a huge in crease in the amount of followers she has.
4. She Is Passionate About Taking Care Of The Environment
Taking care of the earth is something most people would consider a no brainer. But you'd be surprised how many people aren't mindful of doing little things to help keep the planet clean. Elizabeth has made it a point to use her social media platform to share her passion about the environment. She has even shared resources with her followers so they can educate themselves on things they can do.
5. She Is An NYU Alum
Elizabeth is a graduate of New York University's well-known Tisch School of the Arts. While she is mostly grateful for the experiences had there, she also noted that there were some challenges as well. She told NYU News, "My first studio was amazing because they gave me amazing acting training, but they were also super strict about me missing for auditions, so that was really really hard…
6. She Would Love To Play Juliet In Romeo and Juliet
Elizabeth is appreciative of the moments she's had so far in her career, but she's also looking towards the future. When asked if there are any roles she'd like to play at some point during her NYU News interview, she shared that she is "obsessed" with the idea of playing Juliet.
7. She Is In A Relationship
Working in the entertainment industry can be extremely stressful, but having a strong support system can really help make things easier. In addition to having a supportive family, Elizabeth is very lucky to have a supportive boyfriend. Her boyfriend, James Grachos, works in production for HBO Sports.
8. She Loves To Cook
For lots of people, cooking is one of those things that is only done out of pure necessity. However, for Elizabeth Cappuccino, cooking is something she genuinely enjoys. She loves to experiment with different vegan recipes and meal ideas. She often shares photos of the food she cooks with her followers on Instagram.
9. She Was Still In College When She Booked Her Role In Jessica Jones
Most people would agree that the goal of studying acting in college is to eventually get paid jobs. Elizabeth was fortunate to get her first big opportunity while she was still studying at NYU. Appearing in Jessica Jones and going to school wasn't easy, but she managed to make it work.
10. She Has Spoken Out Against Racism
Elizabeth is a strong supporter of the Black Lives Matter Movement and the fight to end racism. She has repeatedly used her platform to share information and resources to help education others and raise awareness. She even actively responds to people who leave comments on her anti-racism posts asking questions or looking for further information.
Tell us what's wrong with this post? How could we improve it? :)
Let us improve this post!