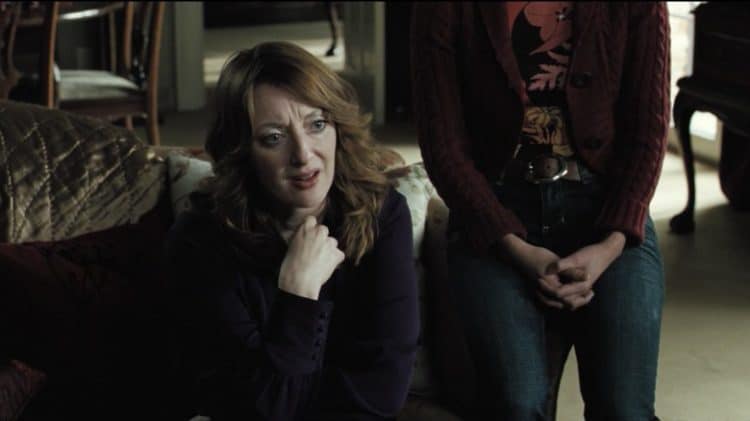 Elizabeth Berrington is living what many actors would consider a dream come true. She has had a long-lasting career, and she has become a star in countries all over the world. Some of the projects she's best known for include shows like The Nevers, Stella, Moving Wallpaper, and Sanditon. No matter what she's working on Elizabeth can always be relied on to put on a top-notch performance. With the recent announcement that Sanditon will be coming back for two more seasons, lots of Elizabeth's fans are excited to see her back in action on the show and they're looking forward to seeing what she and the rest of the cast have in store. Here are 10 things you didn't know about Elizabeth Berrington.
1. She's Always Wanted To Be A Performer
To say that Elizabeth was born to perform would probably be an understatement. From an early age, it was the only thing she could ever imagine herself doing. Once she got a taste of what it was like to act, she knew, without a doubt, that it was her calling. The success she's had throughout her career is proof that she was right.
2. She Has More Than 100 Acting Credits
I wasn't exaggerating when I said that Elizabeth's career could easily be considered a dream come true. Over the years she has gotten to work on lots of successful projects and she currently has 107 on-screen credits on her resume. With the list growing a little bit each year, it'll be interesting to see how many credits she has at the end of her career.
3. She Comes From A Supportive Family
Even though Elizabeth doesn't come from a family with a history in the arts, she was still never made to feel like wanting to be an actress was a ridiculous dream. Her parents supported her every step of the way and she credits a lot her success to the fact that they always had her back.
4. She Isn't Afraid To Speak Her Mind
Elizabeth has built a large platform during her career and she isn't afraid to use it. Through her social media activity, she has been very vocal about her stance on political and human rights issues. She is also the founder of ERA5050 which is dedicated to "Campaigning for equal representation for actresses, for audiences, for all on UK stage and screen."
5. She's Worked Lots Of Odd Jobs
Like many other actors, Elizabeth's path to success hasn't been smooth sailing. During an interview with The Free Library, Elizabeth said, "I took any job going when I started out. I waited on tables and spent a whole summer dressed as a large, fat man outside London's Trocadero Centre enticing customers in. I had little boys calling me names and putting cigarette butts down my costume. But it makes you appreciate the good things when they come along." She also added, "I've sold ice-cream and worked in bars and restaurants to make ends meet. I never thought of giving it all up, but you reach a point where something starts to die inside."
6. She's A Formally Trained Actress
Elizabeth has worked very hard to build a solid career for herself, and that work includes undergoing formal acting training. She went to drama school at Webber Douglas Academy of Dramatic Art. While there are some people who believe that drama school isn't necessary, Elizabeth believes she got a lot of valuable information during her time there.
7. She's A Private Person
Elizabeth has been in the industry for almost 30 years, but during that time she has never been the kind of person who likes to keep the public in the loop with everything she does. Instead, she has always taken a more private approach and she has never revealed much information about her personal life.
8. She Likes Having The Freedom To Choose Her Roles
In the early days of her career, Elizabeth was so happy to have work that she wasn't really picky about the opportunities that she accepted. Now, however, she has reached a point in her career where she doesn't have to say yes to everything, and that's one of her favorite things about her job.
9. She Loves Dogs
Although there probably isn't any science behind it, a lot of people believe that whether a person likes dogs or cats (or both) can always give you some interesting insight into their personality. Elizabeth appears to be a dog person and based on some photos she's shared on Instagram it looks like she has a dog of her own.
10. She Has Theater Experience
Elizabeth has spent the bulk of her career doing film and TV roles, but she also has plenty of experience when it comes to the stage. Although she appreciates the theater world, she told Rogues and Vagabonds that doing theater can be "physically and mentally exhausting".