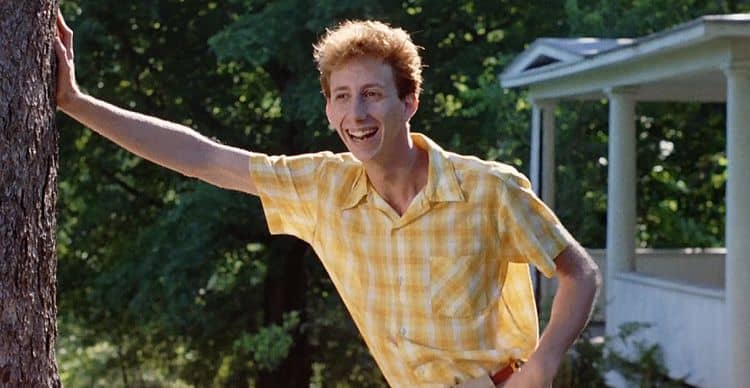 Stuart Charno took over the industry in the 1980s, but he disappeared just as he came. He tried becoming the next YouTube personality seven years ago, but to date, the channel only has 92 subscribers, and the highest number of views in his videos is 529. His social media is barely existent compared to other actors who live and breathe Instagram and Twitter. Within a few years, someone so popular suddenly stopped being the focus of public attention, so here is the story of his rise to fame and why he quit acting.
How he became an actor
Stuart does not talk much about himself; even his Wikipedia page does not indicate his early life or career background. He, however, has done several interviews, one of which is with Midnight Spookhouse in which he said that he got into acting by accident. The actor had never planned on getting into the film industry. Instead, he wanted to become a musician and even went to a music college. The passion for music started when he was a child, saying that the first time he heard Jazz, he knew that is what he wanted to be doing for the rest of his life.
By the time he was seven, Stuart had learned how to play the piano, thanks to Lennie Tristano, a renowned Jazz player who was his neighbor. At the time, Stuart had no idea who Lennie was; all he knew was that Lennie was a blind Jazz pianist who would help him become as good as he was. The love for music did not fade with time, and after high school, Stuart went on to join the School of Contemporary Music, Boston. It was among the only few schools that taught Jazz and Stuart's association with Lennie helped him secure the position of a teacher after several months when his skills proved to be worth teaching to the other students.
With his career as a musician, Stuart used to go to clubs to perform and also support his friends in their own singing careers. Therefore one day, as he sat at a table listening to his friend sing, a lady kept throwing glances at him from time to time until she could no longer hide her interest in Stuart. She, therefore, went to sit with the musician and asked him if he was a comedian to which Stuart responded that he felt funny. The agent, whose name the actor recalls as being Yvette Bickoff, advised him to study acting because he wanted to represent him and even gave him her card. That was all it took for Stuart to join the film industry; he studied acting, and she kept her word by sending him to auditions.
Starting his acting career
It is one thing to study acting but quite another to land a role; most actors can attest to the fact that landing a job can be hectic given the competition. It is, therefore, no wonder that most actors will juggle different jobs as they wait for their big break, but Stuart did not have that bad fortune. After completing his workshops, Yvette sent him to auditions, and before long, he got his breakout role in "Friday the 13th Part 2," where he played Ted.
That was in 1981 and to date, as evidenced by Twitter most of his fans remember him as the guy who survived a murder spree by drinking at a local bar. The director, Steve Miner, recognized his comical talent thus kept encouraging Stuart to tell a joke, and if the cast laughed, it would be added to the script. As if fate had brought them together to catapult their careers, the film was not only Stuart's debut in the film industry, but it was also Steve Miner's directorial debut.
With such success, Stuart had no problem getting roles back to back; he was involved in movies each year from 1981 through 1986. Another film that he likes to talk about is "Just One of The Guys," where he played the role of Reptile. He had never handled reptiles before, but since the role demanded getting comfortable with them, he had to develop a love for the snakes and lizards. Still, despite getting out of his comfort zone to deal with reptiles, Stuart would have loved playing the role again if ever there was a remake.
However, Stuart is more than just an actor, and even if his Wikipedia page only cites film credits, he has other credits too. He and his first ex-wife, Sara Cooper, were fans of "Star Trek," and since they are scriptwriters, they started writing stories they thought would be great for the show. Using Stuart's connection in the industry, the ended up selling three episodes of "Star Trek: The Next Generation."
Did he retire from acting?
The last movie that Stuart did was "Horrorween" in 2010, and since then, it seems like he disappeared from the industry. When he talked to Modern Horrors, the actor said that he quit acting in 2011 because he no longer liked the art. He described acting as getting upset for imaginary reasons like a lunatic, and that was not something he would like to do regularly. In another interview, Stuart said that he never enjoyed what he did because acting is lying, and he prefers getting a pension now.
He has, however, not been idle; five years ago, he revealed that he was about to release his second book and had been keeping himself by writing thousands of haikus that surpassed the ancient ones. He also likes to do conventions such as the FearFest in Texas, where people traveled 5,000 miles to see him. Besides his music, which has been praised as "a lot of fun," Stuart also revealed he was doing a one-man show titled "BrainwaX." He explained it is a secret to happiness that can be unlocked by understanding both the natural and invisible limits of a human brain. The actor promised he would let everyone see what he is talking about as soon as everything fell into place; that was in February 2015, so maybe he is still working on it.
Tell us what's wrong with this post? How could we improve it? :)
Let us improve this post!