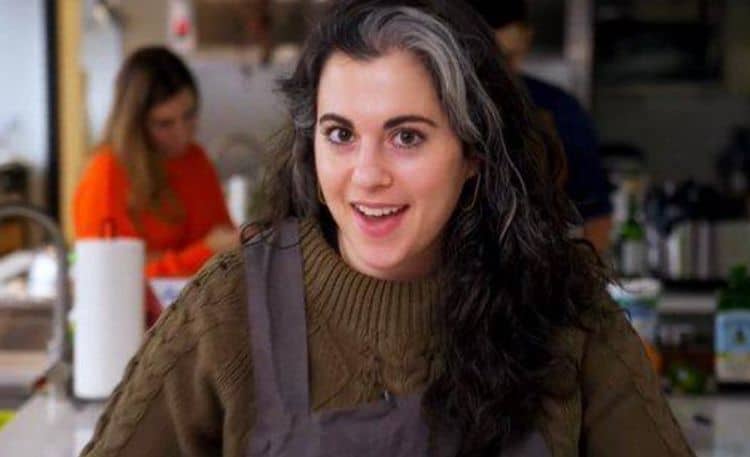 If you love pastries, you love Claire Saffitz. She's a famed pastry chef with a lot of talent, and she's always making us want to eat a lot of things we shouldn't want to eat all the time. Her life has been about making the most delectable items, and she only gets better at it every year. Her fans have loved watching her grow, and she's never going to be the kind of woman who slows down. That means it's time to get to know her and who she really is.
1. She's Young
She's only in her early 30s, which is so young for someone so accomplished. She was born in 1986, though we aren't sure when. She keeps her private life relatively close to the vest, and that's a good thing. We just know that she's somewhere around 34 at this point in time.
2. She's From St. Louis
She was born and raised in St. Louis. Missouri is a lovely place to grow up with access to so many different places, so many different areas of the state, and so much access to so many other states so close. She lived there with her family, and she grew up Jewish.
3. She's Well Educated
When she finished high school in Missouri, she went north and east. She headed to Harvard University, where she graduated with a degree in U.S. History and Literature. That was in 2009. She then went on to Paris where she studied French pastries at the Ecole Gregoire-Ferrandi. Following that, she went to Montreal, Quebec, Canada to work on her Master's Degree in history. She went to McGill University, and she graduated in 2013.
4. She Was a Food Editor
Following her graduation from her Master's program, she made the decision to join the team at Bon Appetit. She was the senior food editor for nearly five years. That is when she left for a few months. She came back later in the year to work as a freelance recipe developer and a host to the videos the magazine posted. She also worked for the same magazine with her own baking shows.
5. She Lives in NYC Now
She has been all over the world. She grew up in Missouri, lived in Massachusetts to attend college at Harvard, then she moved to Paris, and then she moved to Canada, and now she's living in New York City. What a wonderful way to see the world and have some of the best addresses. She now lives in the Upper West Side.
6. She's Married
She's a married woman, though we don't really know much about when she got married other than that they wed in 2020 after their 2019 engagement. We know that her husband is also a chef, and that they have two cats. They don't have any kids yet, but they do have Maya and Felix the Felines. Her husband, by the way, is chef Harris Mayer-Selinger.
7. She Left Conde Nast with a Bad Taste
It was October 2020 when she made the decision to part ways with Bon Appetit and their parent network, Conde Nast, to launch her own cooking show online. She burned some bridges when she left, though. She said, "I'm grateful to Bon Appetit and CNE for the opportunity to build my career on their platforms, but this opportunity was not granted equally to all," which is not the first time this has been said about CNE this year. She wants them to become more 'equitable, inclusive, and dynamic,' and she's out.
8. She's Financially Stable
Claire Saffitz might no longer be with the company that made her famous, but she's doing all right regardless. She's got an estimated net worth of $1 million, and we imagine that her new show on her YouTube channel is going to do quite well for her. She's amassed many followers through the years, and they'll flock to her channel.
9. She's Got a Cookbook
If you know her work, you know her work. If you want to try and recreate her work, you can also do that. She's got her own cookbook out now, and she's sharing some of her best and favorite recipes with the world. She's enjoying this time, and we think her cookbook might make a great stocking stuffer.
10. Her Husband Cooks
And she's thankful for that. He's a former professional chef and she's a magazine taste kitchen pro, and she says they both have a much different idea of what a meal looks like. She's just thankful that he is such a good cook and that he keeps them fed and happy at home.
Tell us what's wrong with this post? How could we improve it? :)
Let us improve this post!