Set in a universe inhabited by human-like elements of nature, the Elemental cast contributed in no small manner to the entertaining appeal and overall brilliance of the 2023 computer-animated, romantic comedy. The Disney and Pixar sleeper hit directed by Peter Sohn superficially anchors the idea of water and fire co-existing. But at the core of its essence is an in-depth exploration of the challenges immigrant families face, from difficulties in finding adequate housing to the struggles associated with keeping their family values. It's a premise drawn from Sohn's early life as an immigrant youth living in New York City sometime in the 70s.
The film released in June opened below projections but has found success with time, pulling over $444 million at the worldwide box office to become one of 2023's highest-grossing films. With a budget of $200 million, Elemental is also one of the most expensive animated films ever made—Disney's Tangled (2010) and The Lion King (2019) leads the pack at $260 million. Conceived after the release of 2015's The Good Dinosaur, Elemental's production lasted for nearly seven years. Sohn revealed this was partly because of the difficulty in creating the character; they spent lots of time trying to make Ember blink and smile. Although its romantic plot is predictable, Elemental's cast and characters propelled the story, making it a meaningful tale about love, family, and purpose.
Leah Lewis as Ember Lumen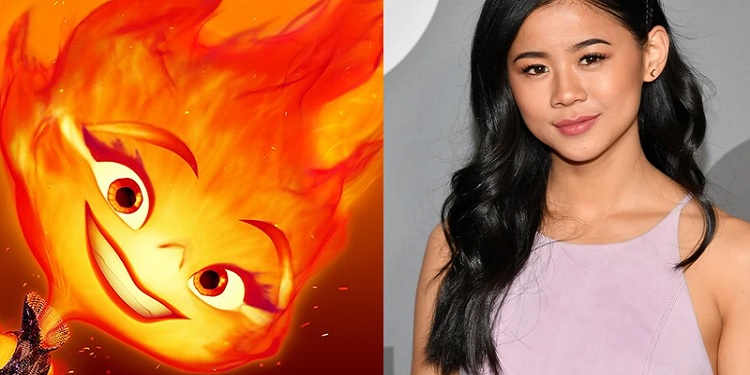 Ember Lumen is Elemental's main character; American actress Leah Lewis was revealed as the cast for the leading voice role in September 2022. Born in Element City after her parents immigrated from Fire Land, Ember's only dream was to take over her family's store in Fire Town. This changed when she met and fell in love with a sentimental water element, who nudged her to confront her explosive temper. As Ember realizes she doesn't want to run the shop, she must confront her father with the truth and get his blessing to live for herself.
Creating Ember was a difficult task. Sohn told Variety that the first designs for the character were terrifying. "The first time we showed Ember's face, and she blinked and did a little smile, was such a milestone and so meaningful," stated the director. Leah Lewis, the voice behind the character, is best known for her role in Nancy Drew and The Half of It. She's also the voice for Cassandra Cain/Batgirl in Max's Batwheels, a superhero series that premiered in September 2022.
Mamoudou Athie as Wade Ripple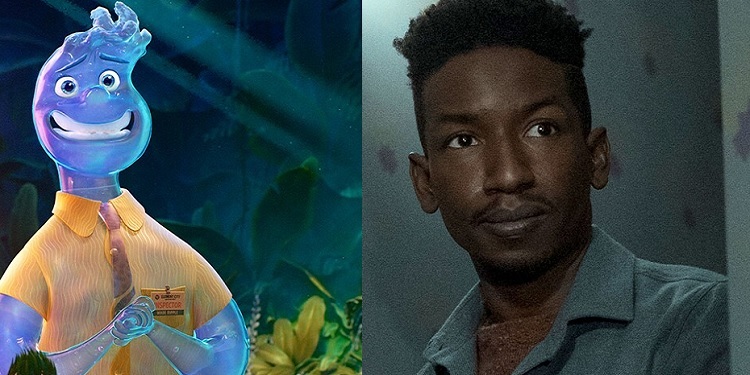 Also a lead character, Wade Ripple, the water element that fell in love with Ember after an encounter at her family's store, was voiced by American actor Mamoudou Athie. He began his career in theater and pulled off his Broadway debut in 2015 as Jonny in The Mystery of Love and Sex. That was also the year he made his small and big screen debut in "The Ninth Circle" episode of Madam Secretary and Michael Almereyda's Experimenter: The Stanley Milgram Story. The Elemental cast has portrayed varying characters in The Circle, Black Box, Jurassic World Dominion, and Netflix's horror series Archive 81.
Ronnie del Carmen as Bernie Lumen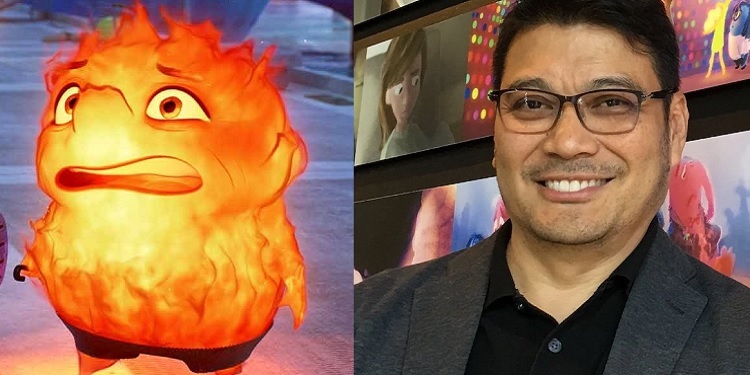 Filipino animator, writer, and voice actor Ronnie del Carmen voiced Ember's father, Bernie Lumen. He left Fire Land after a devastating storm alongside his wife in search of a better life. Bernie wants Ember to take over the Fireplace when he retires. However, he must choose between having the "good daughter" he wants or a daughter that deems him deserving of the big bow (Bà Ksô), his culture's highest form of respect. Carmen has been part of various animation projects in Hollywood. He worked for DreamWorks Animation and is now an employee of Netflix and Pixar Animation Studios.
Shila Ommi as Cinder Lumen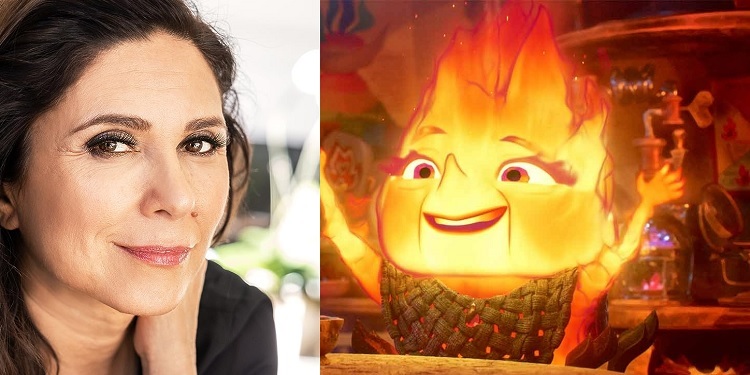 Iranian-American actress, writer, director, and producer Shila Ommi voiced Ember's mother, Cinder Lumen. Cinder sniffs love and serves as Fire Town's self-appointed matchmaker. She is concerned about her daughter's indifference to a romantic relationship, but how would she react when she learns Ember is smitten with the most incompatible element to fire? This Elemental cast was born in Tehran, Iran, but raised in Los Angele, California, where she had her college education before attending the Ruskin School of Acting. Some of her notable acting roles are in Little America, Tehran, The Bold Type, and The Illegal.
Catherine O'Hara as Brook Ripple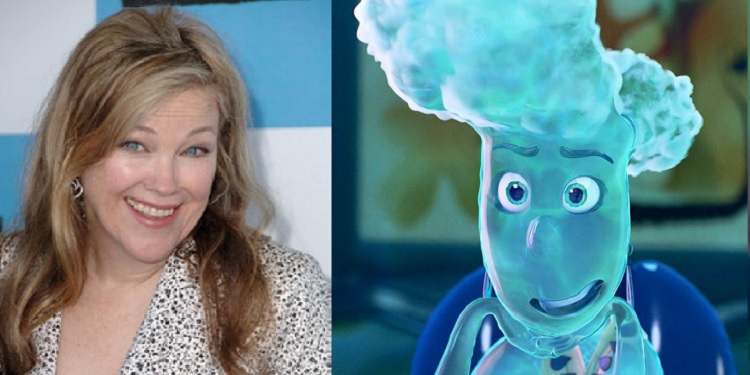 Canadian-American actress Catherine O'Hara is the voice behind Wade Ripple's widowed mother, Brook Ripple. The Elemental cast member began her career in 1974 as a member of The Second City, an improvisational comedy troupe in Toronto, and made her feature film debut in 1980. Before Brook Ripple, she had voiced various characters in many animated films, including Chicken Little, Over the Hedge, The Addams Family, and Extinct. Her character in Elemental is a good-spirited, positive, and supportive water element. She easily connects with people and seems to get along with everyone.
Wendi McLendon-Covey as Gale Cumulus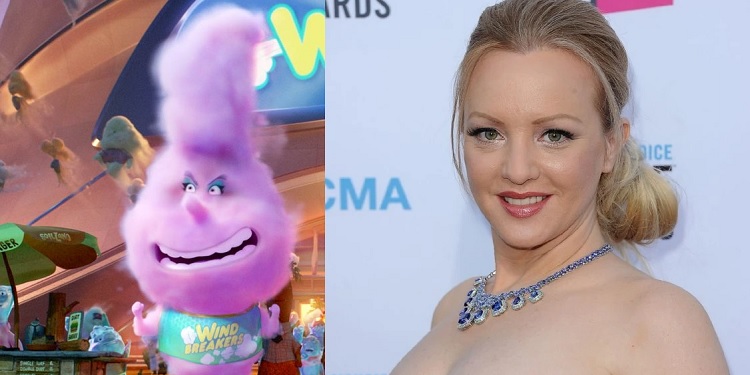 Wade Ripple's boss Gale Cumulus is a wind element voiced by famous American actress and comedian Wendi McLendon-Covey. McLendon-Covey is best known for playing Beverly Goldberg in ABC's period sitcom The Goldbergs. With dozens of movies and television roles, it's no surprise she has voiced other characters in popular productions like Marvel's M.O.D.O.K., Crossing Swords, and Big City Greens. McLendon-Covey's character in Elemental is a huge airball fan; she supports the Windbreakers and dislikes being called a cloud puff. Other notable Elemental cast and characters include Clod, a young earth element voiced by Mason Wertheimer, and Fern, an overgrown earth element voiced by American actor and comedian Joe Pera.