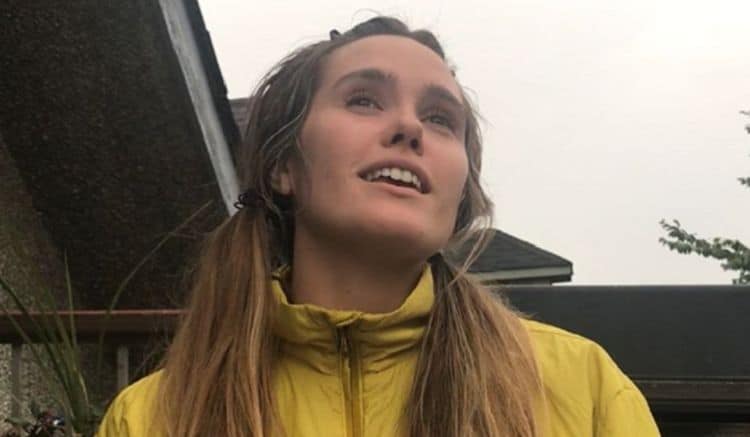 Not only does Eden Brolin have more than a decade of experience in the entertainment industry, she's also been around it her entire life. As the daughter of actor, Josh Brolin, Eden was raised around the business. With that being said, it probably didn't come as much of a surprise that she wanted to wanted to start acting. Over the course of her career, she has made several on screen appearances in both TV shows and films. She is best-known for her current role as Mia in the Paramount Network series, Yellowstone and there's no doubt that this role will lead to even more opportunities in the future. Keep reading for 10 things you didn't know about Eden Brolin.
1. She's A Singer
Acting is what has made Eden famous in many people's eyes, but it's not the only thing she's passionate about. Eden is also a musician and she is the lead singer in a group called Atta Boy which has also earned her a lot of fans. The group recently released their sophomore album, Big Heart Manners, in June of 2020.
2. She Likes Spending Time Outdoors
Despite being a famous actress, Eden is still just a 'regular' person who enjoys doing every day things. One of her favorite things to do is spend time outdoors. When she has free time from work, she likes to do things like go hiking, horseback riding, snowboarding, and fishing.
3. She's Not Really Into Social Media
Being consistent on social media has almost become a second job for lots of actors. However, Eden refuses to let social media take over her life. Although she is active on Instagram and posts regularly, she isn't overly invested in social media. At one point, she even deleted her profile.
4. She Thinks Technology Has Taken Some Of The Excitement Out Of The Entertainment Industry
Technology has made so many advances in the last few decades that it's almost hard to believe. A lot of these updates and changes have impacted the entertainment industry. For example, streaming services have changed the way we all consume movies and TV shows. While this has its perks, Eden told the Digital Journal she believes there are downsides. She said, "With the combination of my generations' impatience and need for immediate gratification and the many streaming services we have at our fingertips, I think there is something in that takes away from the experience of waiting for and then finally greeting a movie as it comes into the theater and then, again, waiting for it to be able to come home with you several months later. I really liked something in that."
5. She Advises Up And Coming Actors To Trust Their Intuition
Being an actor is a difficult job for quite a few reasons. Not only is the work inconsistent, but the competition is fierce and most people have to deal with hearing no hundreds of times before being given an opportunity. Eden encourages up and coming actors to trust their guts and never stop working hard.
6. She Has A YouTube Channel
Eden definitely isn't a YouTube influencer, but she she did start a YouTube channel in 2011. She used the channel to upload videos of herself singing covers of popular songs. The channel only has 276 subscribers and she hasn't posted anything since February of 2015.
7. She's A Stephen King Fan
Stephen King is easily one of the most influential authors of his generation, and his work has inspired countless people. Eden is a huge fan of King's work. In a Q&A on Instagram, she said that The Shining if one of her favorite movies and Pet Sematary is one of her favorite books.
8. She's An Ally In The Fight Against Racism
Some celebrities are afraid to speak out on certain subjects because of how it could impact their career. However, Eden is determined to speak up for the things she believes in. Over the last few months, Eden has been very vocal about her stance on racism. She has frequently shared information to support the fight against racism and she has helped others understand what resources they can utilize as well.
9. She Loves Acting Because It Allows Her To See The Bigger Picture
Every actor has something different that they love and appreciate about acting. For Eden, that thing is being able to see how the entire production works. She told Digital Journal, "something I love about acting is being able to see how the cogs in every machine are affected differently on each project I work on. I love being able to see the variables change on every film and adjust to their surroundings, resources, and other new variables."
10. She's A Coffee Drinker
Anyone who has ever had a busy schedule knows that sometimes it can be hard to stay alert and focused. Sometimes it doesn't even matter how well-rested you are, it can still be a challenge to get through the day. As an avid coffee drinker, Eden also relies on coffee to help get her through the day.