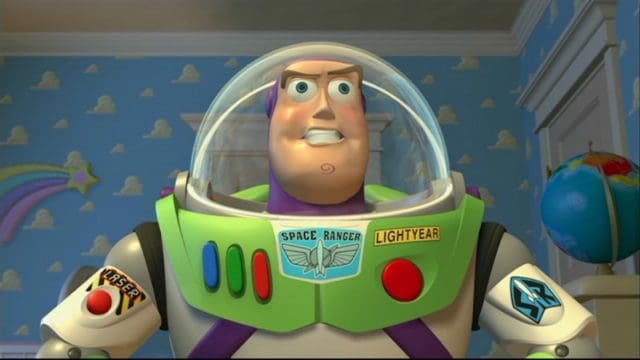 It's always fun to imagine "what if" scenarios when it comes to our favorite films. What if Pretty Woman was actually played by Molly Ringwald instead of Julia Roberts? Yup, that's who was asked to originally played the part. What if Jack Nicholson was the father in A Christmas Story? How would that have looked if the studio had enough money to pay Nicholson? The list goes on and the list can even include animated features.
In the video below, shared by The A.V. Club, Billy Crystal can be heard voicing an early version of Buzz in a demo for the movie. Crystal was Toy Story director John Lasseter's first choice for the role, but the actor didn't take him up on the offer. In an interview, Crystal would later cite the missed opportunity as "the only regret I have in the business of something I passed on."
Crystal, as many of you know, didn't exactly fail in animation as he voiced the character Mike Wazowski in Monster's Inc. However, in terms of Pixar history, Toy Story is far and away the biggest winner of the massive animation studio. Wouldn't it be bizarre if Billy Crystal voiced Buzz and Tim Allen were Mike Wazowski? Honestly I just couldn't picture it.
But you can get a glimpse of Crystal as Buzz Lightyear below: