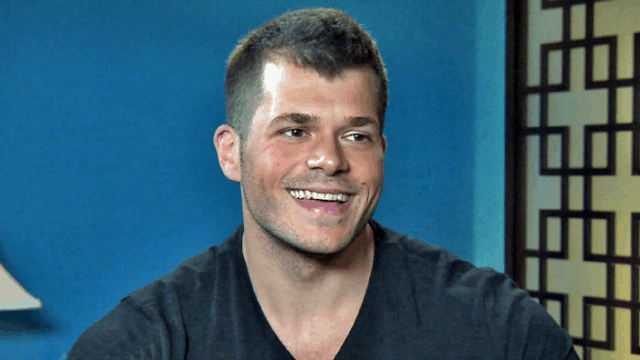 If you are a fan of Big Brother you know that season 19 is already underway. In fact, some contestants have already faced eviction with week three just completed. Just to give you a heads up, the contestants had a chance to vote someone out and sadly, by a vote of 10-0 Dominique Cooper was evicted from the Big Brother Season 19. While some contestants are facing eviction, others are focusing on how they can win. Here we look at some of the early picks with a higher chance of walking away with the prize.
Mark Jansen the personal trainer
At first sight everyone loves Mark and this is going to work out for him for the better part of Big Brother. Well, sometimes he can prove to be a meathead, but remember he is so soft even Taylor Swift appreciates that. Despite having a huge and adorable body, mark talks to everyone exposing the sweet side of him. This makes him sweet and lovable. Having Cody (who lost in the final of season 16) as his inspiration, we can already tell that he has a chance of walking away with this one.
Cameron the microbiologist
Cameron benefits from his knowledge of the Big Brother. He is a super fan of the show who knows what to do and what to avoid. In addition to his brains, Cameron has the ability to throw down some physical comps. He has already had some instances where he has had to show endurance and strength. From his first interview, he told that he at one time rode from Chicago to Buffalo, which is more than six hundred miles in ten days. If he continues to exhibit this sort of endurance, he sure has a higher chance of reaching the finals on the minimum.
However, as a warning to him, he should be careful to use his confidence well as it may easily turn to cockiness, something that we very well know can backfire on him. Having already faced eviction once, it should serve him well.
Mathew Clines
It has been so far so good for Mathew Clines and this expected to continue. With four contestants already evicted, he continues to touch the hearts of many in the show. He has many adorable values for example being funny (kind of), he is cute and has some amazing tattoos that many fans and other contestants cannot help, but stare at them. He has not faced any eviction scare so far, something that puts him on the radar as one to look out for. Will he go on to win? Time will tell.
Elena Davies
During her time so far in the Big Brother show, Elena is already in a showmance with Mark. She has created a huge fan base already and the fact that she is a radio co-host works to her advantage. While many think she will be eager to leave the house and go back on radio, I think she stands a chance of heading to the finals. Meanwhile, let us keep an eye on the Big Brother show and see what unfolds.
Raven Walton the dance teacher
Raven is a dance teacher currently in the Big Brother show. She is not new to fame and already she has been in a showmance with Matt Clines wooing her fans. While she has not won the completion yet, she has not yet visited the chopping board, making her a huge favorite to win the competition. She continues to have a place on the house's majority alliance and that may continue for a long time in the show.