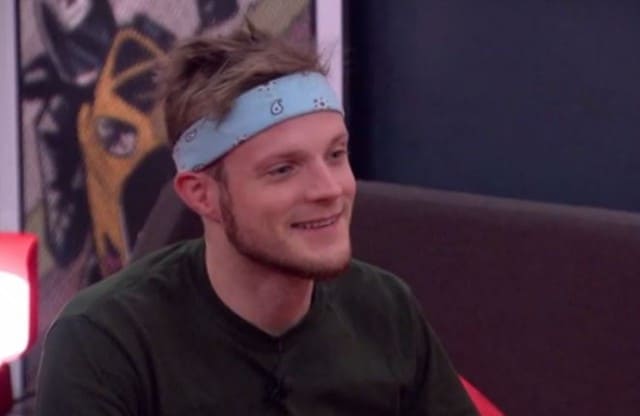 It's getting down to the wire in this season of Big Brother, with the finale airing in less than a week. As we get closer and closer to that finale, the houseguests only have one thing on their mind: what they need to do to ensure themselves a spot in the final three for a chance at the half a million dollars. To do this, they've had to turn on those they've been working with all season and have finally been forced to make big moves. While it may be too little, too late for them, at least it will make for some good television going into the last week of the season.
With the season coming to an end, Big Brother aired a special eviction episode on Tuesday, throwing a wrench into any plan the houseguests might have had. After Vanessa's disastrous nominations, the main event this week really was the Veto competition. With the number of houseguests so low, having that safety that comes from winning HOH or Veto is essential. Vanessa had chosen to go after Johnny Mac, picking him and Steve to target rather than the more obvious choice of the showmance. She was so set on her plan to get him out that she failed to realize that there was a very real possibility that he would win the Veto. If there's one thing Johnny is known for, it's his BoB and Veto competitions. While he foolishly considered throwing it to Austin or Liz, thinking it would prove his loyalty to them and that they would vote out Steve and take him over Vanessa to final three, in the end, Johnny had to take the route that guaranteed him safety that week. And the only way to know you're safe is to win the Veto which is exactly what Johnny did.
This forced a very distraught Vanessa (but really, when is she not distraught) to put up either Austin or Liz, the two she had decided to keep safe this week. While either of them could easily beat her in the final two, she made the decision to put up Austin, a much bigger threat in competitions. This left only Liz and Johnny to vote, with Vanessa breaking the tie if it came to that. It was obvious that Liz would vote to evict Steve so really it came down to Johnny Mac and Vanessa. Did they want to play it safe and take out Steve, someone that they're both friends with and have worked with or make the big move and take out Austin, effectively destroying the showmance. For once in their life, they managed to make the right decision, completely blindsiding Austin by sending him out the door on Tuesday.
In his interview with Julie, Austin made it clear that he would have taken Vanessa to the final three, but that now he is deadset on making sure she doesn't get the jury votes to win. The two had been working together since day two in the game, and despite falling in love with Liz, Austin planned on staying true to her. There were major issues with this alliance throughout the season, though, and I'm just surprised it took this long for one of them to take a shot at the other. After all, with just a few weeks left, they were still questioning if they could trust each other.
With Austin gone, only four were left, and it was time for them to play the most important HOH and Veto of the season. By sheer luck, Steve ended up winning the HOH, having accidentally left out a zero in the tiebreaker against Johnny Mac. His nominations this week weren't important at all, as it was the Veto that really determined who was on the block and who had the one vote come eviction time. In another close compitition, Vanessa managed to narrowly beat Johnny Mac, securing the one thing she needed to make it to the final three. Almost undoubtedly Vanessa would have been sent out the door if she hadn't won the Veto. She and Johnny Mac have had a rocky relationship since the start and it wasn't surprising when she sent him out the door over Liz, who still wants to work with her despite what happened to Austin.
At this point, it's hard to say who will take home the half a million. Steve is the most deserving in my opinion, but I doubt the jury will see it that way. If Liz makes it to the final two, she'll automatically have Austin and Julia's votes, both of whom would also attempt to sway the rest of the jury. Austin has already started planting seeds of doubt against Vanessa's game, as his one goal is to make sure she doesn't win. My predictions: if Steve and Vanessa are final two, Steve will win, and if Liz is against either of them, she'll win. She hasn't done much to deserve it, but in Big Brother, that's sometimes the way it goes.
[Photo via CBS]