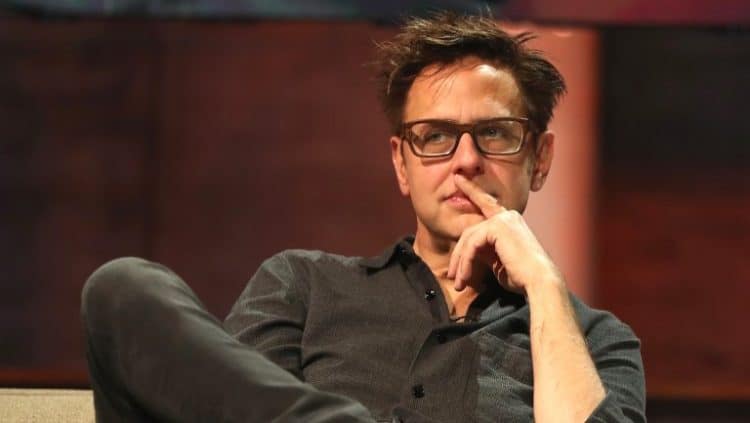 He is a writer, actor, director, and producer. James Gunn is having one of the best runs of hit movies seen in a long time, especially from high-budget franchises. From his breakout success with The Guardians of the Galaxy, where he made us fall in love with a talking tree, to his most recent outing The Suicide Squad, taking a mediocre film and righting the ship with a sequel, Gunn is proving his unique prowess as an out of the box creative time and time again. But his career wasn't always comic books and heavily armed anthropomorphized raccoons (yes, I know Rocket isn't a raccoon). We all have to start somewhere.
Here are a few of the lesser-known films that helped this Hollywood heavyweight get his start in the film industry.
Tromeo and Juliet (1996):
Early on, James Gunn worked for the New York City-based indie/B-Movie company Troma Studios, run by Lloyd Kaufman, where he wrote, produced, and cameoed in the cult classic Tromeo and Juliet where he was only paid $150 for the screenplay. Loosely based on the Shakespeare tale, Tromeo is a filmmaker who falls in love with the daughter of his former partner who tried to steal his business from him. The film was made for $350,000, the lowest budget for any Troma Studios production, and has since been considered a cult classic with fans.
The Specials (1997):
Moving on from Troma Studios, James Gunn penned and starred in The Specials, directed by Craig Mazin. The film revolves around a D-List superhero team trying to prove themselves in a world obsessed with toy tie-ins and popularity. Starring a not quite all-star cast at the time, the film had some pretty interesting actors involved including, Rob Lowe, Thomas Haden Church, Paget Brewster, Jamie Kennedy, and Judy Greer. Gunn wrote the screenplay for The Specials in a short two weeks and it was shot over just 18 days. It is thought that it was this script, in particular, that to put Gunn on the map. After giving the script to his brother Sean, who passed it to Jamie Kennedy, Kennedy's manager took Gunn on as a client, garnering him several more jobs in Hollywood since.
Scooby-Doo (2002) and Scooby-Doo 2: Monsters Unleashed (2004):
Bringing a beloved classic cartoon and giving it the live-action treatment doesn't always make for a bona fide box office hit, but somehow James Gunn made it work with his adaptation of Hanna-Barbera's Scooby-Doo. Normally though to be a kid's show, Gunn originally imagined a more adult version of The Mystery Inc. gang only to have to tone down some of the more abrasive humor for a broader audience. Probably a smart move by the studio, given the money-making juggernaut the film became.
Gunn did well to play the characters as they were in the old cartoons while dropping the Scooby gang in modern-day situations. A trick that worked well with other adaptations like The Brady Bunch Movie (1995). His quirky sense of humor even went as far as taking one of the most reviled characters in the series history into the big bad of the movie (SPOILER ALERT for a nearly 20-year-old film), Scooby's over-zealous nephew Scrappy-Doo. Starring Freddie Prinze Jr., Sarah Michelle Gellar, Mathew Lillard (nailing it as Shaggy), and Linda Cardellini, the film was a hit with audiences, doing well enough to garner a sequel with the same cast, though the reviews weren't as strong as its predecessor.
Slither (2006):
Jumping into the director's chair for his first big-screen film, 2006's Slither told the story of a small town taken over by alien worms which turn the townsfolk into zombies. Starring Nathan Fillion, Elizabeth Banks, and (James Gunn movie muse) Michael Rooker, Slither won a Saturn Award for Best Make-up and was a nominee for Best Horror Film at that year's awards. Filled with gross-out gore and tongue-in-cheek comedy, the film proved Gunn's proficiency as a filmmaker. His off-beat sense of humor mixed with memorable character development took a concept that could have easily been a Sy-Fy Original and made a smart, balls-out, horror/comedy with slick practical and CGI special effects.
Super (2010):
His last film before hitting it big in the Marvel Cinematic Universe is the ultra-dark comedy Super about an everyday loser becoming a vigilante crime fighter in order to win his wife back from a drug kingpin. The film stars Rainn Wilson as Frank Darbo/The Crimson Bolt, who, with the help of his sidekick, played by Ellen Page, smash bad guys with wrenches, but mostly get beat up. Co-starring Liv Tyler as Wilson's wife Sarah, the film has a decent pedigree of acting talent behind it including Rooker, as usual, Gregg Henry, Linda Cardellini and Nathan Fillion back again, Andre Royo, and Kevin Bacon playing the main heavy. Definitely not the MCU-type superhero movie we are normally used to seeing from Gunn, the film is a cuss-filled gorefest, with over-the-top violence. If anything, it shows the versatility of James Gunn as a creative, given the hard turn he made with the family-friendly Guardians films.
Tell us what's wrong with this post? How could we improve it? :)
Let us improve this post!