Old Hollywood was graced with some of the most talented names in showbiz. No doubt, one such name is Donna Reed. The American actress was born in 1921, and her career extended more than 40 years. Within that time, she appeared in more than 40 films.
For the most part, she's best recognized for her role as Mary Hatch Bailey in Frank Capra's 1946 fantasy holiday film, It's a Wonderful Life. Throughout her career, Reed showcased her versatility by taking on a range of roles. Be it drama, comedy, or a little blend of both, the actress clearly knew what she was doing. With that in mind, here are some things you didn't know about her.
1. She Is An Aquarius
Born Donna Belle Mullenger on January 27, 1921, Reed is well-known for her role as Donna Stone, a middle-class American housewife on the sitcom The Donna Reed Show. The show itself ran from 1958 to 1966. Needless to say, her character was more aggressive and complicated than most TV mums of the time, which made her stand out.
2. She Was Raised As A Methodist
Reed was born on a farm near Denison, Iowa, to Hazel Jane (née Shives) and William Richard Mullenger. She was equally the oldest of five children. For the most part, her upbringing was Methodist. So, her family strongly believed that salvation was for all and not a chosen few.
3. Donna Reed Graduated From Denison High School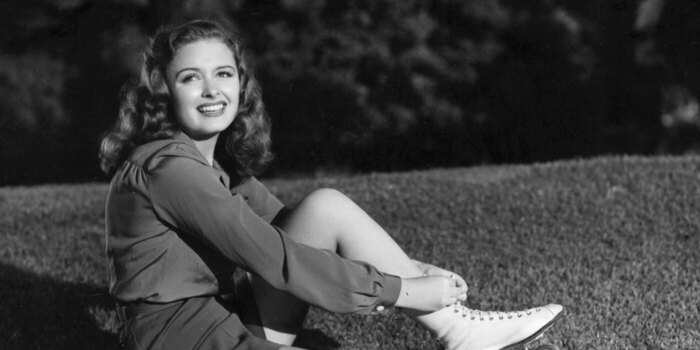 Reed was educated through and through. She attended and graduated from Denison High School. After graduating, she aspired to be a teacher but couldn't afford to go to college. On the recommendation of her aunt, she moved to California to attend Los Angeles City College.
While she was there, she took part in a number of theater performances. All the while, she had no plans to become an actress. Reed eventually signed with Metro-Goldwyn-Mayer after receiving multiple offers to screen test for studios. However, she insisted on finishing school first. As such, she finished her associate degree before signing with an agent.
4. She Was Married And Remarried Several Times
The actress had many romantic relationships and entanglements in her day. She was previously married to Grover Asmus (1974-86), Tony Owen (1945-71), and William Tuttle (1943-45). She was equally involved with Lew Ayres. Even more, it was rumored that she had an affair with Frank Sinatra around 1954.
5. Reed Secured A Contract With Columbia Studios in June 1950
Once she was done with her education, the world was Reed's oyster. She signed a contract with Columbia Studios, and the rest was history. Saturday's Hero (1951) and Scandal Sheet (1952) were two films in which she co-starred with John Derek. She equally made a brief appearance in Rainbow 'Round My Shoulder (1952).
6. Reed Was A Peace Activist
Outside her acting, Reed liked to make statements that mattered. More specifically, she made an impact as a peace activist and co-chair of the anti-war advocacy group, Another Mother for Peace. The group was very keen on its mission to spread peace. They even had catchy slogans like "War is not healthy for children and other living things".
7. Donna Reed Starred In The Donna Reed Show From 1958 Through 1966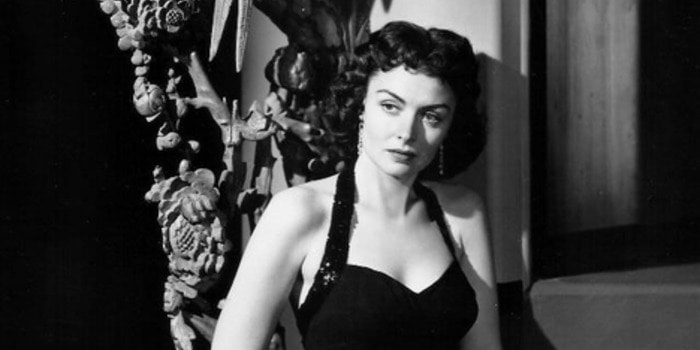 As mentioned earlier, The Donna Reed Show was one of her most notable roles. Tony Owen, her then-husband, produced a television series. She played Donna Stone, wife of pediatrician Alex Stone (Carl Betz) and Jeff (Paul Petersen) and Mary Stone's (Shelley Fabares) mother on the show. Reed quite enjoyed acting in a comedy — something she had little experience with. She also loved pretending to be a wife. The show aired on ABC for eight seasons. Reed received a Golden Globe Award and four Emmy nominations for her role in the series.
8. Donna Reed Was A Former Beauty Queen
Needless to say, the actress was quite the looker. So, the fact that she used to be a beauty queen should come as no surprise. Reed graduated first in her class and was crowned a Beauty Queen after graduating from high school.
9. She Was Nominated For An Academy Award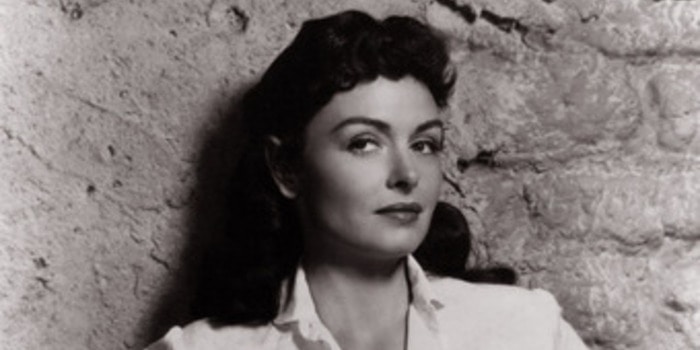 Academy Award nominations are almost as prestigious as the award itself. With that in mind, she was nominated for best-supporting actress in 1953 for From Here to Eternity. The film is a 1953 romantic war drama directed by Fred Zinnemann and written by Daniel Taradash. Altogether, it's based on James Jones' 1951 novel.
10. Donna Reed Died of Pancreatic Cancer
Unfortunately, the actress passed away on January 14, 1986, after succumbing to pancreatic cancer. Reed died just three months after being diagnosed with the disease. Even more tragic is that it was shortly before her 65th birthday.