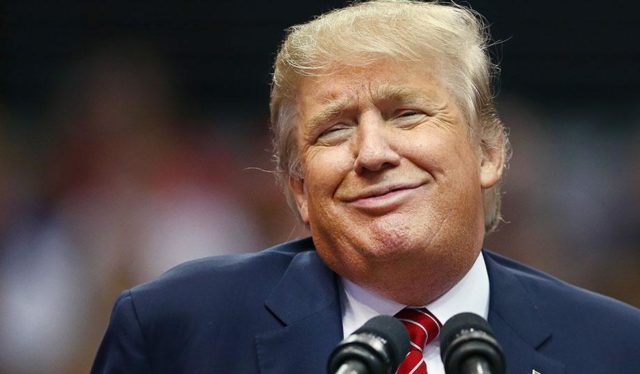 Well that didn't take long did it? Does anyone remember the day of the inauguration when Donald Trump and Barack Obama actually shook hands? Does anyone remember the day Trump gave his first speech to a joint congress? Oh right. That was this week! Kind of feels like it was over a year ago doesn't it? Just days after people had been saying that Trump gave his best speech yet and was acting more Presidential, the real Donald has come out to play.
Clearly this Jeff Sessions debacle has gotten to him because this very morning Trump is back to his insane Twitter rants. Here's the latest from Trump. He's now accusing Barack Obama of wire tapping Trump tower during the election. Yup. Here are his exact words.
Terrible! Just found out that Obama had my "wires tapped" in Trump Tower just before the victory. Nothing found. This is McCarthyism! Is it legal for a sitting President to be "wire tapping" a race for president prior to an election? Turned down by court earlier. A NEW LOW! I'd bet a good lawyer could make a great case out of the fact that President Obama was tapping my phones in October, just prior to Election! How low has President Obama gone to tapp my phones during the very sacred election process. This is Nixon/Watergate. Bad (or sick) guy!
I'm guessing President Obama won't be responding to this since you know, he's an adult and this is a joke. Ladies and gentlemen, this is our President. Wow.
Terrible! Just found out that Obama had my "wires tapped" in Trump Tower just before the victory. Nothing found. This is McCarthyism!

– Donald J. Trump (@realDonaldTrump) March 4, 2017
Is it legal for a sitting President to be "wire tapping" a race for president prior to an election? Turned down by court earlier. A NEW LOW!

– Donald J. Trump (@realDonaldTrump) March 4, 2017
I'd bet a good lawyer could make a great case out of the fact that President Obama was tapping my phones in October, just prior to Election!

– Donald J. Trump (@realDonaldTrump) March 4, 2017
How low has President Obama gone to tapp my phones during the very sacred election process. This is Nixon/Watergate. Bad (or sick) guy!

– Donald J. Trump (@realDonaldTrump) March 4, 2017