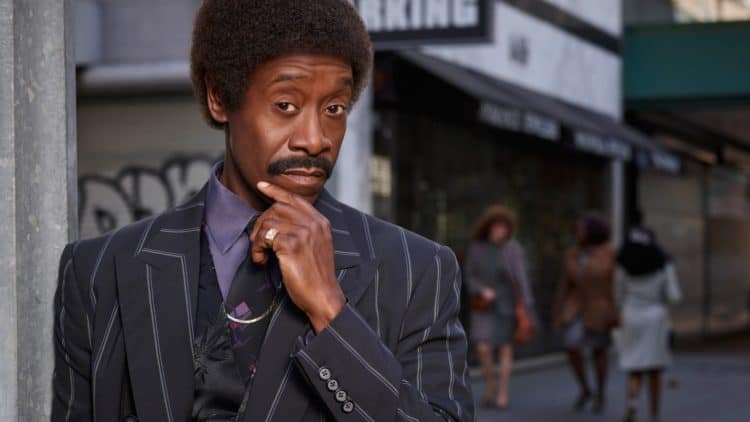 You can say that Don Cheadle has been in a few movies and TV spots that were questionable, but the one thing you can't say with a straight face is that he's been a bad actor on any occasion. Charles Mudede from The Stranger might actually give one of the worst reviews on any movie that Cheadle has ever been in, but even he has to admit that Cheadle is a genius when it comes to acting out his parts. The actor has been around for well over thirty years now and has learned the business inside and out, coming up from being an actor to finally taking on the roles of producer, writer, and director. It's fair to say that he's done his bid throughout the years and has learned his craft in a way that makes him one of the elite when it comes to just how much he can give back to the business. Perhaps the only problems is that he's not always allowed to shine as he needs to, or maybe that's all done on purpose and to a better cause.
Think about it this way, when he was brought on as Rhodey in Iron Man 2 after Terrence Howard left he took over in a way that was a little less dour than Howard and finally became the presence that was second to Tony but would only stay that way until he was pushed too far. One has to assume that Howard's character of Rhodey would have seemed a little less convincing when confronting his friend, whereas Cheadle's version was up front and personal the moment he needed to be and long-suffering at any other time, almost as though he didn't feel the need to engage with Tony's foolishness until it became a serious problem.
If you need another example of how convincing he is let's take a look at Ocean's Eleven, one of the best remakes, in my opinion, to ever come across the big screen. His stint as Basher was one of the best characters in the entire movie and he wasn't even seen as much as the others. He was intelligent, he was a bit brash at times, but he was also one of the integral parts of the team that was absolutely needed. Basher was the demolitions expert and as such was a highly capable and intelligent man that didn't have the best social skills at every turn but was still a very deep-thinking and feeling individual as it was shown in Ocean's Thirteen when he wrote a series of letters that helped an ailing Reuben to make his return to the game.
This is the whole point of Don Cheadle and his characters, as well as his overall ability to act. He's a multi-faceted individual with so many different talents that calling him anything less than skilled would be kind of an insult as well as a ridiculous claim. It is a bit regrettable as Jamie Jirak of ComicBook might indicate that he won't be getting his own Avenger's spinoff in the form of his character, War Machine, but he's definitely confirmed it's been scrapped. That's too bad on one count since the character of War Machine could possibly carry a movie on his own and Don Cheadle has been shown to be every bit as great in the suit, but it could be that the story didn't have enough support in the studio to really warrant moving ahead. That would be about the only reason that it wouldn't work since Cheadle's work is pretty solid and reliable if you've viewed anything he's done in the past decade or two.
Every actor has been in movies or TV shows that haven't gone anywhere at times, or will in the future since it's an inevitable occurrence that simply happens. But the difference between those that stay popular and those that fade off is how they handle themselves during these moments. Cheadle has been absolutely professional throughout each appearance and has given a great deal of himself to each role in an effort to give the people what they want to see and to heighten his craft. That's the goal, isn't it? Of course you want to appease the people who are going to be cheering or jeering at you, but in the end the person you perform the most for is yourself, to prove that you can do something, that you can be one of the best at what you do, or at the very least be able to look at yourself in the mirror and say with all honesty that you're doing something you love to do.
Don Cheadle can no doubt say this on a regular basis since his legacy is pretty much assured and his place in show business has been cemented for a long time now.