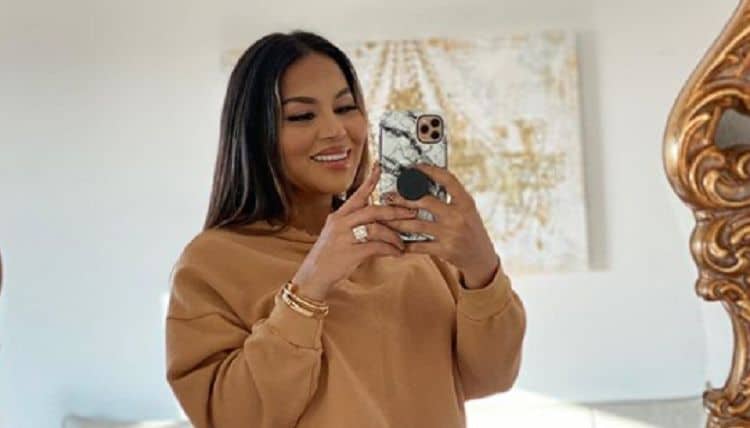 Over the last few years, the health and wellness industry has really started to take off on social media. As a result, there has been a huge increase in the number of people claiming to be trainers and fitness models. However, Dolly Castro Chavez is the real deal. Known for her year round beach body, Dolly has built a huge following on social media thanks to her good looks and dedication to fitness. Whether you're looking for motivation to start your own fitness journey or just want to see what kind of cool outfit she's going to wear next, Dolly is definitely a fun person to follow. Keep reading for 10 things you didn't know about Dolly Castro Chavez.
1. She's Originally From Nicaragua
Dolly currently lives in the Los Angeles area with her family, but she was born and raised in Nicaragua and likes to visit whenever she can. She is very proud of her home country and reps Nicaragua every chance she gets. Dolly is also fluent in both Spanish and English.
2. She Studied Law
Becoming an Instagram model and social media influencer aren't things that Dolly probably every planned on doing. Instead, she almost had a career in the legal field. According to Nail Buzz, Dolly studied law at Christian University in Managua. However, after completing her studies she decided that she wanted to give modeling a try.
3. She's Started A Business
If you're not familiar with Dolly, it's easy to look at her and think she doesn't have more to offer than a pretty face and some bikini photos on social media. But Dolly is actually a very serious business woman who is all about her coins. She started a company called Bars and Branches where she sells fitness apparel and work out equipment.
4. She's Worked With Several Brands
In addition to having her own business, Dolly has also worked with several major companies. Her social media following of more than six million people has made her a very attractive partner to all sorts of brands. Some of the companies she's worked with include 1st Phorm.
5. She Loves To Travel
When you have a beach body 365 days out of the year, you probably want to show it off as much as you can. While Dolly's home base in California has some beautiful beaches she loves to see what other parts of the world have to offer. She enjoys traveling to tropical destinations and has been places like Bahamas, Mexico, and Turks and Caicos.
6. Her Daughter Is Also An Influencer
Dolly is a proud mother of one. Her daughter, Karen, has made a few appearances on Dolly's social media, but Karen also has a big following of her own. On Instagram alone, Karen has 119,000 followers. Like her mother, she also posts a lot of fitness model-like shots.
7. She Loves Fashion
Staying in great shape isn't the only thing Dolly likes to do. She also loves to shop and has a great eye for fashion. She enjoys putting outfits together and showing off her personality through her clothing. Even though most of her social media pictures are of her in bikinis or workout gear, she does like to get dolled up too. Dolly loves major high end brands like Gucci and Chanel.
8. Some People Think She's Had Cosmetic Surgery
These days it's becoming more and more common for people to enhance their bodies through cosmetic surgery. Quite a few of the big social media influencers have had some kind of work done although some will never admit it. There have definitely been rumors about whether or not Dolly has gotten surgery on her butt. While she has never admitted this, most people do think that she's at least had a Brazilian butt lift.
9. She Used To Be A YouTuber
Dolly's Instagram presence has gotten massive over the years, but she used to create content on YouTube as well. She started her channel in 2012 and posted videos that showed her daily workouts and other glimpses into her life. She hasn't posted anything in three years, but the channel still has 17,500 subscribers.
10. She's Competed In Body Building Competitions
Dolly has done a lot of hard work to get her body to where it is. There have probably been lots of literal blood, sweat, and tears along her journey. With that being said, social media isn't the only place she likes to show off her hard work. In an old YouTube video, she shared that she was getting ready to compete in a WBFF Pro competition. In the video, she shared the process of preparing for the competition.
Tell us what's wrong with this post? How could we improve it? :)
Let us improve this post!