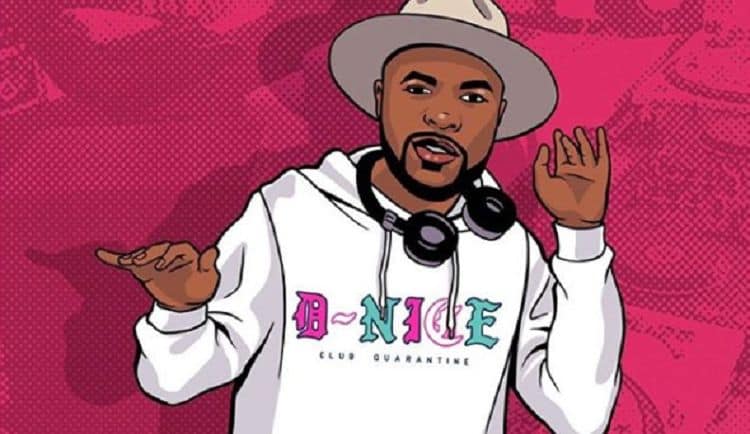 The rise of technology has changed lots of things in the music industry, but one thing that hasn't is the power of the DJ. In hip-hop especially, DJs have been the cornerstones of the culture and are often responsible for curating different kinds of sounds. Among the most legendary DJs in the business, is D-Nice. Based in the Bronx, D-Nice has worked with some of the biggest names in hip-hop and his influence has reached other genres as well. D-Nice has even collaborated with former First Lady, Michelle Obama. He has recently seen a rise in popularity after his Instagram dance parties have gone viral. Keep reading for 10 things you didn't know about DJ D-Nice.
1. He Discovered Kid Rock
One of D-Nice's biggest claims to fame is that he discovered Kid Rock in the late 1980s. He was instrumental in getting Kid Rock signed to Jive Records. Kid went on to have a successful career that has lasted more than 30 years.
2. He's A Photographer
Staying creative is one of the most important elements to having a successful career in the entertainment industry. This is something that DJ D-Nice has mastered. Taking pictures has been part of D-Nice's creative arsenal for years. He is a professional photographer who has shot album cover photos for lots of famous artists including Carl Thomas and Kenny Lattimore.
3. He DJ'd At The White House
There aren't too many DJs who can say they've hosted parties at the White House. D-Nice is one of the few who can say he has. He hosted the second to last party of the Obama administration which was held at The White House. He also DJ'd at Obama's inaugural ball in 2012.
4. He Was A Member Of Boogie Down Productions
Boogie Down Productions is one of the most influential groups in hip-hop history. Made up of D-Nice, KRS One, and the late Scott La Rock. The group's songs have since become classics and their impact on the culture is still felt to this day.
5. He's A Beatboxer
When D-Nice first stepped on to the music scene, he was known as a beat boxer and sometime referred to as the human TR-808. During the 90s, the TR-808 was a drum machine that was commonly used by hip-hop producers. Ironically, though, D-Nice admitted that he wasn't even all that good at beatboxing.
6. He Was Married To An Actress
In 2008, D-Nice married actress, Malinda Williams. She is best-known for her roles in films like Idlewild and The Wood. She also appeared in the TV version of Soul Food. Sadly, their relationship didn't last and the two were divorced in 2010.
7. His Friend Encouraged Him To Start His Instagram Parties
Quarantine has everybody looking for new ways to entertain themselves. When D-Nice first got the idea to DJ on Instagram live, he was a little hesitant. However, his friend, DJ Clarke Kent, encouraged him to move forward. D-Nice said, "I didn't think it was going to become more than it did, it was literally me sitting at home and feeling isolated and missing my friends. I just felt like I needed to do something and I was going stir crazy in there."
8. He Started Working In The Industry At 15
Longevity in the music industry isn't an easy think to achieve. However, DJ D-Nice has managed to stay relevant for longer than most of his new fans have been alive. D-Nice has been working with music for more than half of his life. He got his start as a teenager and was around for lots of hip-hop's earliest moments.
9. He's Released Solo Albums
In the early days of hip-hop, being a DJ didn't just apply to someone who was talented on the turntables. Lots of DJs also doubled as rappers and producers. D-Nice was among those who did it all. In the ealy 90s, he released two solo albums: one titled Call Me D-Nice and another, To tha Rescue.
10. The Nice In His Nickname Doesn't Refer To His Skills
In the hip-hop community, the word 'nice' is commonly used to refer to something really good. With that being said, most would assume that D-Nice's name refers to the fact that he's nice on the 1s and 2s. That isn't the case though, D-Nice says the name was given to him simply because adding nice to the end of things was popular at the time.
Tell us what's wrong with this post? How could we improve it? :)
Let us improve this post!