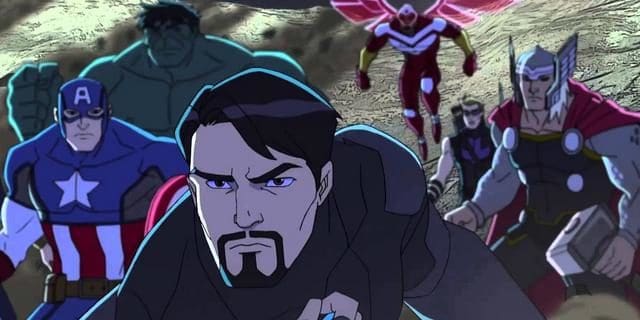 Disney seems to be in the mood as now it seems like the animated Marvel TV shows could be coming to an end. It hasn't been said why but with the Avengers: Infinity War coming up soon it might be that they think a new look could be needed or it could be that the shows just haven't been performing as they've wanted. There are a number of reasons why this could be but in all likelihood it seems more that they are simply experiencing a shift in interest that might take them down a new path that won't be as expected as anything else might be.
It could also have something to do with the fact that now that Disney owns 21st Century Fox that they'll want to incorporate as many heroes into the mix as they can. Keep in mind that before they owned the company that a lot of favorite heroes couldn't be used. Now that they'll own the rights to those favorites it could mean that animated shows will simply take a hiatus and come back eventually with a great deal more variety than there was before. After all the X-Men, the Fantastic Four, and several others could help sweeten the pot and gain a lot more interest for Disney should they be incorporated into future films and animated shows. I know that Avengers vs. X-Men has long been a favorite of many fans and should at least be considered as a possible idea for a new cartoon movie or perhaps even a live action movie.
The idea that they're going away completely seems a bit ludicrous simply because there's so much more to be done with the cartoons that still hasn't been covered. Despite all the adventures that have come and the different takes on the characters and villains that have been pulled from the comics there are always ideas waiting to be found so long as the writers are capable of coming up with something different. It might even be time for the evolution of the Marvel universe so that the new heroes that have been teased and so sparingly used in the movies and the cartoons can come out and be a full part of the MCU.
Go on and try to tell me that seeing a female Iron Man or Thor wouldn't be interesting. Also try to tell me how X-23 couldn't hack it as the new Wolverine. I'm betting along with myself that a lot of fans would laugh at you and say that they should be given their fair shot. I don't agree and a lot of fans wouldn't agree to completely feminize the MCU, but to even it out would be nice so that there are more powerful women running around than just men. Riri Williams and Jane Foster should be given their chance at a cartoon showing, as should a new Spider-man and Wolverine. Now that Disney owns the entire lot of them it might be time to go back to the drawing board and come up with something that will satisfy more of the fan base.