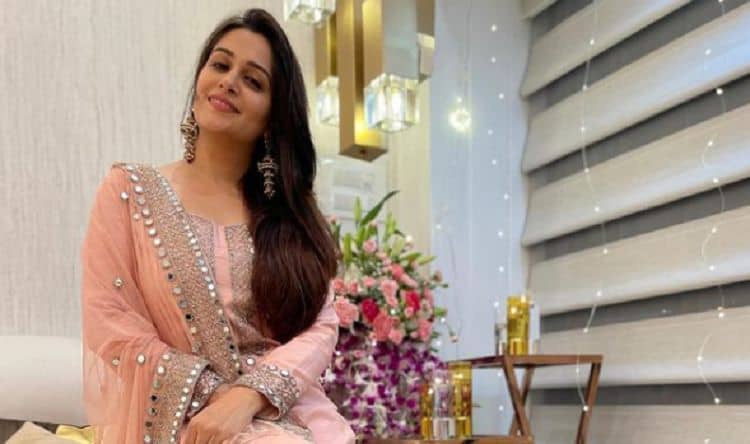 Dipika Kakar is a name that people in the United States may not be familiar with. However, in her home country of India, the actress is widely celebrated. Since entering the industry more than a decade ago, Dipika has become a huge star. She is most well-known for her role in TV shows such as Sasural Simar Ka and Kahaan Hum Kahaan Tum. On top of acting, she has also competed in several Indian competition shows. Recently, she was cast in the series Sasural Simar Ka 2 where she has reprised her role as Simar Bhardwaj. Her fans are excited to see her back in action and they're looking forward to what the future holds. Continue reading for 10 things you didn't know about Dipika Kakar.
1. She Was A Flight Attendant
Working in the entertainment industry wasn't always Dipika's dream. Instead, she always wanted to be an international flight attendant. She came close to reaching her goal when she began her airline career. Unfortunately, however, she had to give it up due to health issues.
2. She Is A Brand Ambassador
Dipika's success in the Indian entertainment industry has turned her into a star on social media as well. She currently has more than two million followers on Instagram and her audience is very engaged. This has allowed her to partner with companies to help market their products.
3. She Is An Award Winner
No matter what you do in life, it's always nice to have your hard work recognized and appreciated. For those in the entertainment industry, this type of acknowledgement is usually given in the form of an award. Dipika can proudly say that she's already won two major awards and she's hoping for more in the future.
4. She Has Been Married Twice
Since Dipika is such a high profile celebrity, her relationships have also gotten a lot of attention. Dipika was married to Raunak Samson from 2011 to 2015. She is currently married to actor Shoaib Ibrahim. The two tied the knot in 2018 after dating for five years. Dipika does not have any children.
5. She Converted To Islam
When Dipika married Shaoib, she decided to convert to Islam. According to Times of India, she said, "It's true I have done it (embraced Islam), but why and when I have done it, don't think it needs to be talked about. I think it is a very personal matter and I don't think I need to talk about it openly in front of the media…I am in a very happy space and proud that I have done it for myself and my happiness. My family was with me in this decision and my intentions are not to hurt anyone. This is my decision."
6. She Likes To Live A Simple Life
Because of her celebrity status, there are lots of people who have probably assumed that Dipika is the type of person who only likes glamerous things. In reality, however, that simply isn't true. She and her husband both like to live relatively simple lives and she tries not to get caught up in her family.
7. She Is Serious About Her Skin Care
When you make your living by being in front of a camera, it's important to make sure that your skin is always looking fresh and healthy. Dipika makes it a point to take care of her skin and she often shares her routine and the products that she uses on social media.
8. Family is Important Her
Having a strong support system is a must regardless of what you want to accomplish in life. For those who work in high-stress industries, that support can be even more valuable. Dipika is fortunate to come from a close family and her loved ones have been there to support her every step of her journey.
9. She Is A Dog Person
Dipika may not have any children, but she's still in mommy mode thanks to her fur baby. She has a very cute pug named Cuddle who has appeared in several of her Instagram posts. He doesn't have an account of his own, but if he did he'd probably have more followers than most of us.
10. She Likes To Paint
Acting might be Dipika's favorite form of creative self expression, but it's certainly not the only one she enjoys. A post on her Instagram profile reveals that she also enjoys painting t-shirts in her free time. The hobby appears to be a great way for her to relax while also creating something beautiful that she can share with others.
Tell us what's wrong with this post? How could we improve it? :)
Let us improve this post!