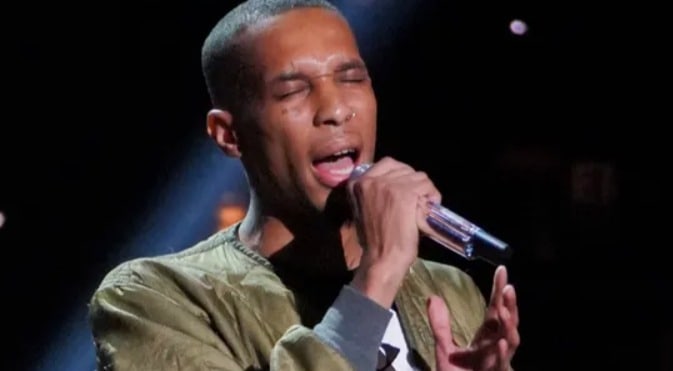 If you're not a fan yet, you will be. Dimitrius Graham's smooth R&B voice is meant to be adored. He already appears to have a minor celebrity following. None other than Justin Timberlake himself appears to be a fan of the young singer. Though, to be fair, it seems like anyone who hears him is rooting for Graham.
1. Already a Winner
Dimitrius is not an idyl idol. He's been performing for some time now. In 2016 he won first place at an amateur night competition. Not just any amateur night either, he won first at The Apollo Theater with a rousing rendition of A Change is Gonna Come by Sam Cooke.
2. He Made Her Cry
Katy Perry is known for her emotions, but usually, it's her anger that most people comment on. Dimitrius made her cry when he sang for his mother. More on that later.
3. Meech
The smooth voiced Idol contestant is no stranger to recording. He has been uploading his brilliant, beautiful covers and original works for a long time. You can find his work on YouTube and Sound Cloud where he goes by the name Meech. (#Meechigang)
4. Educated
He's a college boy as well. Dimitrius was a music major at Morgan State. He certainly seems to have benefited from his experience. It goes to show that talent and drive will get you a long way, but a solid understanding to back it up will help you achieve your dreams.
5. Mommas Boy
Everyone appreciates a man who loves his mother, and Dimitrius is that kind of man. The day after Hollywood Week began on Idol his mom was due to have surgery. He appealed to judges to use his phone so that his mother could hear him sing for her. His rendition of Bette Midler's 'Wind Beneath My Wings," was gorgeous. Remember when we said he made Katy Perry cry… this was the moment. She wasn't the only one who was touched deeply by the performance, his mother and virtually everyone who heard it could feel the depth of his emotion and love.
6. First Album
Way back in 2006, a younger Dimitrius made his album debut as a featured soloist. He was a part of the Awesome God Reunion Choir of Baltimore album.
7. A Good Age
Dimitrius was born June first, 1990, so he's 28 years old. No information on other basic stats is available on the man. His height, weight and even his relationship status are largely unknown. About all we can be sure of, beyond his age, is that he doesn't appear to be married.
8. On The Catwalk
He is listed as a model on more than one job for a clothing line known as L. Owens Apparel, though it is unconfirmed by the singer himself. He certainly looks like he could model clothing, but we're glad he chose to use his talents and share his voice with the world instead.
9. Hard Times
It's tragic but true that many artists who create truly stunning works credit the depth of their expression to pain. Hard times are a shared experience for so many greats and Dimitrius Graham is on that list. He has told fans and Idol cameras about some of his personal journey. When his mother first became ill they lost a lot. To paraphrase the singer, if it could be lost, they lost it from the car to the house. He battled with a lot of confusion and depression, but never truly lost his sense of where he wanted to go with his life, and it was always toward his faith and his music.
10. Choirboy
Images of Dimitrius singing with his choir show his deep commitment to his faith. The singer has credited God with helping him to get through the roughest times in his life.
Final Thoughts
Everyone has a favorite Idol contestant, but Dimitrius is uniquely motivated. Like all Idol contestants, he has the voice, but few seem so focused on making a career in the music industry. Will his smooth voice and pure passion take him all the way? It's hard to imagine things not working out for Dimitrius. Even f he doesn't become the next American Idol (and he has a more than fair shot at that) it will not be the least you hear of him.