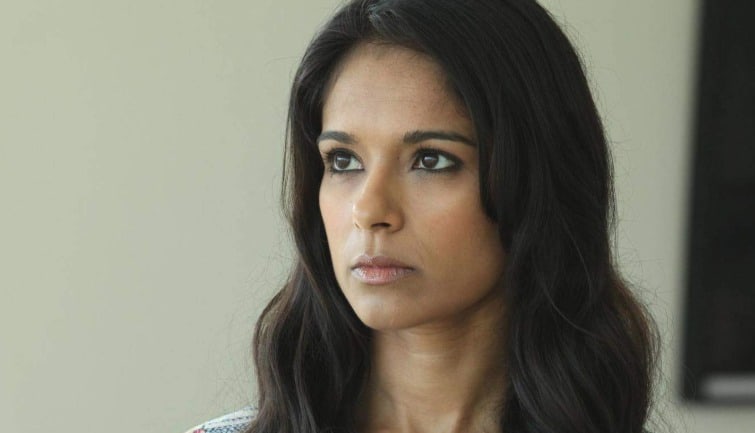 It's a bit difficult to find anything on a person when there isn't a whole lot rattling around on the web. There are always sources to be found and Dilshad Vadsaria is popular enough that there are a great many sites that can offer up…virtually the same information that you can find on just one of them. It's very easy to understand the lack of information for a new actor that hasn't had a lot of experience yet, and even those actors that tend to come and go. But it almost seems like a lack of drive when it comes to writing up a bio or a few articles about those that have a career and are worth the time. Dilshad has definitely put in the time when it comes to her career but so far a lot of the articles on her, or that have anything to do with her, don't go into her roles or who she is with any great detail. A lot of what is seen on the web could be classified as short and simple when some folks want to actually find out about her so that they can determine just whether they will follow her career or not. There's no need to be invasive, but some information would be better than none.
With that said, here are a few things you might not know about her.
10. She's very fond of traveling.
Dilshad can speak a couple of different languages and loves to vacation around the world when she has the time and the inclination. Some people love to stay home when they have free time but she would much rather get up and go. It's the wandering kind of spirit that some people have that make them this way, that need to see as much as they can in this life.
9. She likes to stay active and has a few interesting hobbies.
Skiing and horseback riding are two of her favorite hobbies, and she is interested in obtaining her license so that she can drive a motorcycle. This woman definitely wants to be able to do anything and everything that's in her hearts desire and seems to to be motivated enough to go out and get whatever she wants as well.
8. Her filmography isn't that long.
If you go by her filmography it doesn't look like she's done all that much. Maybe she's been carefully selecting her roles and being cautious about what projects she takes on, or maybe not enough people know about her. Unfortunately in Hollywood if you're not putting yourself out there enough then it's possible to get looked over. Of course she could just be selective, which isn't an all-around bad thing.
7. Her career started back in 2006.
She's been on the scene for a while so it could be that she's just biding her time between roles. That being said it could also be that she's found the comfort zone that suits her when it comes to how much activity she undergoes at any given time when it comes to her career. Not every actor is as gung-ho as some and there are those that will take a gig when they can, not just because they feel the need.
6. She's been in more TV shows than films.
This usually denotes some comfort that actors have on TV as it can be less stressful, as some have said. Plus if the character they're playing is well-liked there can be a small amount of job security until the story needs to be changed.
5. She's only been in three movies.
This is not exactly the mark of a bad or extremely picky actor, but it is kind of interesting to think about. Either she hasn't been picked for a lot of roles yet or she enjoys TV more than movies and has opted to not act in as many films as possible. It's usually a matter of personal choice after all and doesn't really say one thing or another about an actor.
4. She appeared in 30 Minutes or Less.
https://youtu.be/Yh12cKUob_M
This movie didn't get overall great reviews but it was pretty funny all the same. She plays the love interest of the main character, Nick, and isn't seen all that much in the film until a certain point.
3. She is of Goan and Portuguese descent.
It seems as though there are a lot of individuals in Hollywood with interesting backgrounds such as hers. When you really look at it a lot of actors have a very rich and diverse ancestry.
2. She's appeared in an episode of NCIS.
You can easily imagine that she was cast as one of the Israeli Mossad agents that NCIS seems to interact with on so many occasions. She does kind of look the part thankfully, and she did play a good role in the episode.
1. Her most current role is on The Librarians.
In a lot of shows such as this one she seems to pop up as a guest star, which is still helpful to her career.
It'd be nice to see her in more productions moving forward.