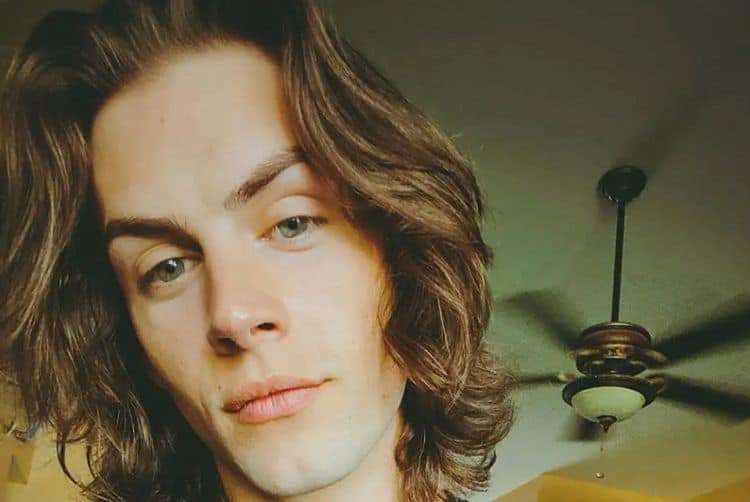 Just a few years ago, Dillon James could've never imagined that he'd one day be performing on the stage at American Idol. James, who struggled with addition, went through a dark period and there were times where he didn't think he would survive. Now that he has gotten the chance to share his talents with the world, he isn't taking a second of it for granted. Throughout season 18 of American Idol, Dillon has won the hearts of countless fans with his amazing talent and triumphant backstory. Keep reading to learn 10 things you didn't know about American Idol contestant, Dillon James.
1. He's Worked With Dolly Parton
In 2013, Dillon responded to a casting call to appear in a role alongside Dolly Parton in an upcoming movie. Dillon thought the opportunity was a shot in the dark, so he was overjoyed when he found out he got the part. He appeared in the film, A Country Christmas Story in which he played the role of Jamie Warner.
2. He Writes His Own Music
Dillon James isn't just a talented singer, he's also a songwriter who writes and releases his own music. As the competition on Idol continues to get more intense, his ability to create his own music might give him a bit of an edge.
3. American Idol Reached Out To Him To Audition
Most people who audition for American Idol, have to go seek out the opportunity, but that's not how things were for Dillon James. During an interview, he said, "American Idol actually reached out to me after seeing me on "Lower Deck Sessions." I felt it was time to start putting myself out there." Now that Dillon has made it to the top 10, it looks like Idol definitely made a good choice in asking him to come on the show.
4. He Described The Audition Experience As Nerve Racking
Even though Dillon James was prepared for the opportunity, his nerves were still high by the time he got ready to perform in front of the judges. He was the last person so audition for the day, and sitting in the waiting area gave him time to overthink. Fortunately though, the judges offered him some kind words and he was able to put on a stellar show.
5. He Released An EP
In 2019, Dillon released an EP of original music called Good Ole Boy. When discussing the project, Dillon said, "The songs are about me and my life experiences. There is one song that is extra special to me called "The Long Ride Home". It is about the ride home from my best friend's funeral. It is more on the country side because that is what my friend was about."
6. He's Not Afraid To Push Limits
Dillon has been through a lot of ups and downs over the years. As a result, he's not doesn't allow himself to be held back by his fears. He believe it's important to push your limits and step outside of your comfort zone when you're working towards something you really want.
7. His Family Is His Support System
Dillon's substance abuse issues put a serious strain on his relationship with his family. However, now that he is clean and sober, he has been rebuilding his relationship with his parents and siblings. Throughout his journey on Idol, Dillon's family has been by him every step of the way and their support has made his experience even more memorable.
8. He Rides Horses
Dillon James' cowboy look has become a big part of his persona during the competition. However, it isn't just for aesthetics. He actually has spent lots of time around horses and enjoys going horseback riding as a way to relax and unwind.
9. He Started A YouTube Channel Before American Idol
In the summer of 2009, Dillon started a YouTube channel to showcase his musical abilities. Since creating the channel, he has earned just over 3,000 subscribers and more than 78,000 total views. In April of 2020, he uploaded each song from his new album Unstable Pride.
10. American Idol Is His First Singing Competition Show
For an aspiring singer, landing a spot on a competition show could be a game changer. For that reason, lots of artists like to increase their odds by auditioning for multiple competition shows. However, American Idol is the only singing competition show Dillon James has ever been a part of. In 2012, he did enter a songwriter competition in New York which he won.