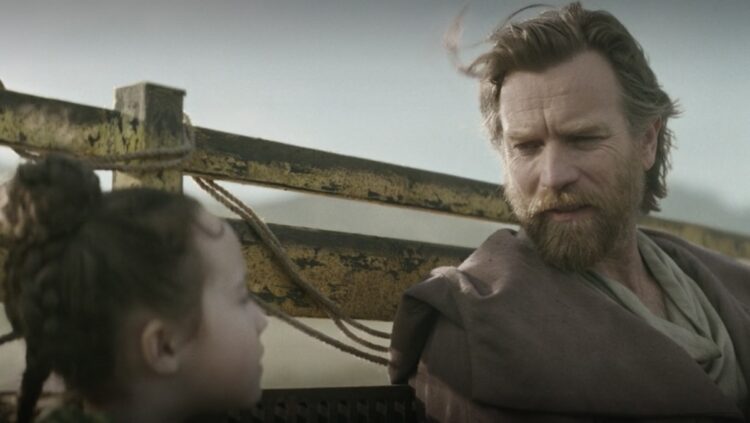 Ever since her first appearance on screen back in 1977, people have been able to realize that Princess Leia is exceptionally tough when it comes to her mentality, her sense of justice, and her overall personality. Maybe it had a lot to do with the fact that, as people learned from the prequels, she was the daughter of two very strong-willed individuals, or maybe it was because she was raised by good and just people. It could even have to do with the strange but resolute Jedi that helped to save her when she was very young. Many are already tripping on the idea that in A New Hope she calls for Kenobi's help, and that he has no knowledge of owning a droid, meaning he doesn't recognize R2-D2. That's kind of interesting since in the prequels Obi-Wan spent at least some time around the astromech droid. But then again, enough years spent in the desert might be enough to allow his memory to slip just enough. But his knowledge of Leia likely didn't fade, even if she didn't recall what he'd done for her so long ago. Hey, she's a kid, memories do fade after a while.
The thought that humans are products of their experiences though is a big reason why Obi-Wan's influence might have had something to do with how Leia turned out later on, and why she never lost hope once the Empire not only took the galaxy in a stranglehold but also destroyed her home planet. Quite a few people would have buckled and cried themselves into a stupor, but Leia kept pushing forward and above all, she kept her head. Now, it's easy to think that Bail Organa and his wife would have had a lot to do with this since they adopted Leia as a baby, and the life they gave her was the only one she'd ever known. But buried deep within her was the same fire that had spurred Padme and Anakin on, and it's become quite obvious that Leia is more than just her experiences, though she's bound by what she's seen and done as well.
This is where Obi-Wan comes in since after agreeing to rescue Leia from her kidnappers he began to undergo a few changes as well. The man he became pales in comparison to the man he was, but one has to make certain allowances for this. Like so many other Jedi, those that survived at least, Kenobi had to deal with the horror of realizing that the clone troopers they'd trusted had turned on them without any warning. But he also had to deal with the knowledge that the young man he'd trained and believed in had been a part of the slaughter, and had done atrocious things that could barely be believed. To say that this broke Obi-Wan isn't an exaggeration or even inaccurate, since watching a man that he considered to be a brother fall to the dark side was undoubtedly painful in a way that fractured his every belief and left him without anything other than the need to protect Luke, and to survive. When called upon by Bail to rescue Leia, Obi-Wan wasn't even ready to consider a rescue mission.
But deep down, he knew it was the right thing to do, and as a result, he went on the hunt and eventually found her, even though he found a great deal of trouble at the same time. Obi-Wan's connection to the Force, which had grown tenuous at best, was needed desperately to save Leia's life, even after she decided to doubt Kenobi's sincerity. Again, she's a kid, things happen when one has little to no real-life experience, especially in the situation that Leia had been thrust into. But to think that some of Kenobi's general attitude might have rubbed off on her, and even helped to shape who she would become, is highly possible. Leia's mental toughness has never been in question, but her interaction with the former Jedi Master would no doubt leave an impression that wouldn't fade away so quickly. Obviously, it wouldn't be strong enough to remember him so many years later, but with a retcon, it's very likely that this could be remedied, though if anyone is looking to reboot Star Wars entirely, word hasn't reached the airwaves yet.
Despite his self-imposed exile, which also helped to save his life, it's easy to think that Obi-Wan Kenobi kept his sense of self and his sense of justice intact, even if he didn't apply it much. The thought that he might have helped to shape Leia's life in some way would be kind of interesting, not to mention uplifting since it means that Leia would have had at least some indirect teaching from a Jedi, even if it wasn't intentional.