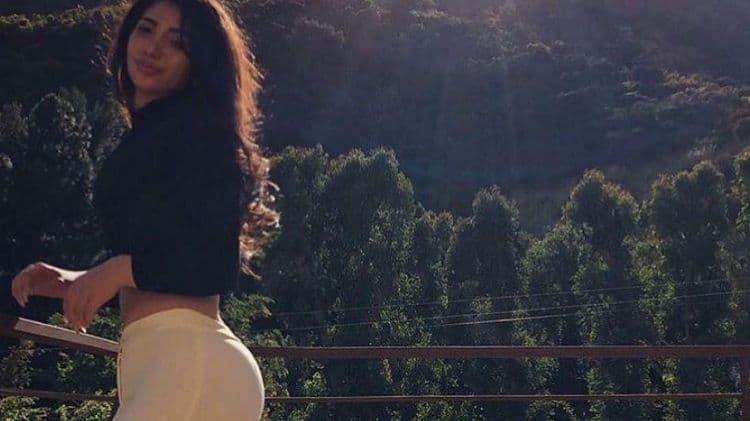 On the surface, being popular on social media seems like a golden opportunity. In reality, however, being in the spotlight is never as easy as it seems. Deyana Mounira learned this the hard way in 2018 when she was sued by a man named Tony Toutouni after he alleged that Deyana touched his dog inappropriately which resulted in the pet being aroused. Even though that may sound like old news, recently Deyana has decided to fight back with her own law suit which argues that Tony's claims hurt her career. As Deyana fights to repair any damage that has been done to her name, we are all reminded of what a bizarre place the internet can be. Keep reading to learn 10 things you didn't know about Deyana Mounira.
1. Her Lawsuit Makes Other Allegations About Tony
Deyana's countersuit against Tony Toutouni doesn't just seek to deny the claims he made about her, it also makes additional allegations about him. According to Deyana's lawsuit, she also claims that Tony sexually harassed her during their photoshoot in 2018.
2. She Loves Fashion
If there's one thing Deyana's followers can always count on, it's that she's going to serve a look. Deyana loves sharing her personality through the clothes she wears and she enjoys putting outfits together. Many of her followers look to her for fashion advice, and she's never stingy with the information.
3. She Was A Basketball Player
Deyana may not seem like a basketball player, but this is a prime example of why you shouldn't just people based on how they look. She actually played basketball for almost a decade and even though her days as a competitive athlete are behind her, she's still got a solid jumper.
4. She's Been In Music Videos
Most people think that Deyana is simply just an Instagram model, but that isn't the case at all. She's gotten some major opportunities in the real world. Deyana appeared in the music video for Future's 2017 hit single "Mask Off". She also appeared in the 2007 video for G-Eazy's song "Sober" featuring Charlie Puth.
5. She Is Only Active On Instagram
Lots of social media influencers believe in casting a wide net when it comes to their social media activity. Deyana Mounira, however, seems to be taking a different approach. As far as we can tell, Instagram is the only social media platform she's active on. She does have a TikTok account, but she hasn't posted anything since July 2020.
6. She Is Grateful For Everyone Who Supports Her
Influencers, like celebrities, wouldn't be where they are the people who support them. Since being on Instagram, Deyana has built a following that includes more than 632,000 people. While she may not have time to communicate directly with every single person, she's grateful for all of the love she's gotten over the years.
7. She Is A Private Person
Deyana may make her living by being active on social media, but that doesn't mean that she wants to share her entire life on the internet. Since being online, Deyana has shared very few details about her personal life. Instead, her social media presence is completely focused on her brand. Since she probably sees social media as her job, it's that surprising that she would want to separate it from her personal life.
8. She Loves Music
Being in music videos has been a dream come true for Deyana for a number of reasons. Not only have they given her the opportunity to rub elbows with celebrities and make some money, but they've also allowed her to be around something she loves: music. Deyana is a big music fan and seems to especially love Drake. When she goes on Instagram live, you can almost always find her listening to some music in the background.
9. Many Of Her Followers Believe She's Had Plastic Surgery
Plastic surgery isn't anything new, but it has become increasingly popular over the last several years. Social media influencers in particular have been known to get all sorts of procedures to enhance their looks. Although Deyana has never said anything about having plastic surgery, there are lots of people who feel like she's gone under the knife at least once.
10. She Has Lebanese Roots
While we don't know much about Deyana's personal life, we do know that she is Lebanese. It's unclear whether or not she was born in Lebanon or the United States, but one thing that is clear is the fact that she is very proud of her culture. Deyana currently lives in the Los Angeles area.