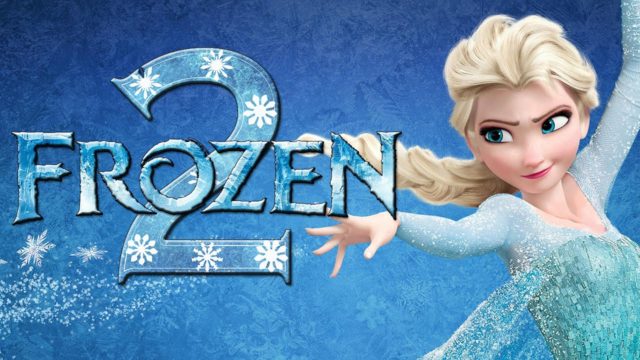 Imagine the squeals of delight when every little girl around the world that had come to adore Frozen and clamored to own as much Elsa and Anna merchandise heard that there was going to be a sequel. Now imagine what Disney will do to keep a lid on the fact simply because it's so great at teasing the fans with one little tidbit at a time. Well, some facts are coming to light at least, and they're important parts of the movie that won't be fully revealed but will at least be things you can tell your kids as they wait in anticipation to see their favorite ice queen return to the big screen.
So, what can we tell you about Frozen 2 thus far?
It's going to have a 2019 release date.
This one you might want to keep from the kids for the time being simply because, well, they might be pestering you about when it comes out for another, entire, year. Little girls, and even some boys, that are so excited to see the Frozen cast against will no doubt go through the roof when they find out that their favorite characters aren't bound to come around until another year has passed. Some might even go so far as to forget the story and need to be reminded. Yeah, that last one might not be too likely.
Elsa and Anna will fuel the story line once again.
There are a lot of chances for spin offs and of course there are other story arcs to be discovered, but really the true stars of Frozen are the royal sisters. There's still more to be tapped, like the grief about losing their parents, the idea of "where do we go from here?" and many others. Elsa and Anna have a slew of adventures outside of the movie that could be explored as well, such as the book and mini-cartoons that have been developed since Frozen was first conceived. Don't expect the stories to dry up any time soon.
Elsa will have a new wardrobe.
You know it, I know it, and the manufacturers definitely know that nearly every girl in the world has either wanted or now has that famous Elsa dress. She wore this self-fashioned gown for much of the movie and viewers fell in love with it so much that Halloween was little more than little girls in Elsa dresses for at least a year or two. Even after the movie started coming out on TV you could see little girls dancing around in the light blue gowns. So this next movie will feature a new dress, a new wardrobe, and likely a new and equally lucrative garment that little girls will go gaga over.
The original cast will be returning.
This is rather important to the desired success of any sequel. If you switch characters and it gets noticed then the fan base feels almost betrayed in a way. If you switched out Else and Anna's voice there might actually be a pint-sized riot of fans demanding to know why their favorite characters no longer sound like themselves. The good news is that Anna, Olaf, and Elsa will all be back. There's no word of Kristoff coming back yet, but one can hope.
So that's really what's known thus far, until Disney decides to tease us all with another little tidbit. Let's hope the show goes on without any unforeseen hitches.
Save