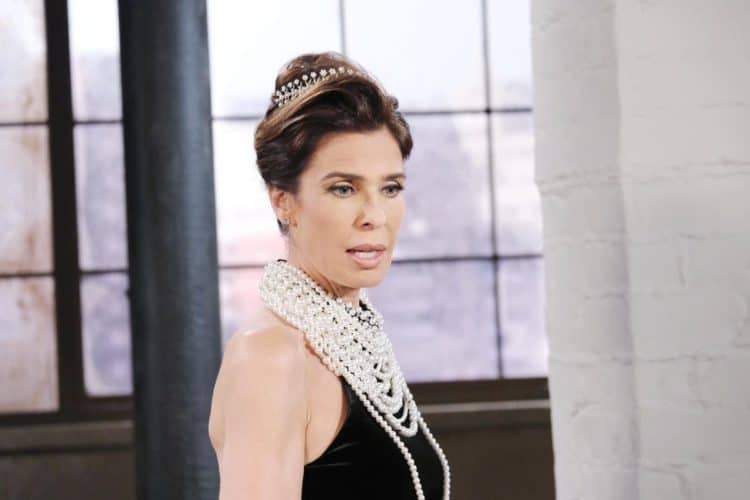 Days of Our Lives fans know that Lani's life is not easy right now. She's got this choice to make, and she is not going to know what to do or how to do it. She has to make a decision, and it's all because she shot and killed Stefan when she was after his mother. She did not mean to do it, but he gave her no choice when he jumped in front of his mother in an effort to save her life. Gabi, Stefan's widow, blames her one-time friend for what happened, and she is going to make sure Lani is as miserable as she is right now. She gave her a choice to make. Gabi has been making her life miserable, and she knows that she will continue to do this unless she does what Gabi asked of her. Unfortunately, this is not what is going on in everyone's lives in the moment. There is nothing left to handle in terms of what is going on with everyone else, and she has to make this choice.
It's a heartbreaking decision, and we all know it. She's going to do what she feels is best, and we know this. She feels that she has no choice if she hopes to keep her life somewhat normal and sane, and we do get that. We get that she feels helpless in this matter, and we get that she is not sure how to handle this, what to do, or how to make it work for her. She may not be able to make things work, but she is going to be fine with the way things are going in the future if she is able to keep her loved ones safe and alive. But the decision is going to break her.
What's Happening on Days of Our Lives
In the latest #DAYS, it's Lani and Eli's wedding day! https://t.co/ZsCmioRrzb pic.twitter.com/FGV87zPEOq

— Days of our Lives (@nbcdays) November 3, 2019
This was a moment.
What's Next on Days of Our Lives
Salem is abuzz with three weddings – Jennifer and Jack's, Adrienne and Justin's and Lani and Eli's – but will there also be a funeral? Watch @DAYS, weekdays on @NBC. pic.twitter.com/lF5fzm2ev1

— Days of our Lives (@nbcdays) November 2, 2019
It turns out we were all right about what is up with Hope. She's not herself because she is Princess Gina, and we know that Rolf had this planned all along. He's a horrible man who does horrible things and makes horrible choices, and we all know it and admire it. He is going to get his way whether anyone likes it or not, and this week is a true testament to that while he has brought this woman back to Salem to make things happen for his own accord. She's gone to do things that will keep his secrets and make sure he stays safe, and she's all about it. She's not herself, but how much longer will it take her friends and family to realize she is not herself and this is not right? We don't know, but we can imagine it might not be all that long before we see the realization.
Meanwhile, we are all just sad for people in Salem. Jennifer is unwell. Rafe has an idea that Jordan is up to no good, but he cannot prove she is up to no good, which is never good news for him or anyone around him. There is so much he cannot handle or do in his life, and we cannot figure out what is going to happen with Jennifer. Will Kayla be able to save her life with Haley's help, or is Jennifer's happily ever after done and gone and over with at this point? We cannot say for certain, but we can tell you we are worried.
Stay tuned for more Days of Our Lives and be sure to check out TVOvermind daily for the latest Days of Our Lives spoilers, news, and updates.