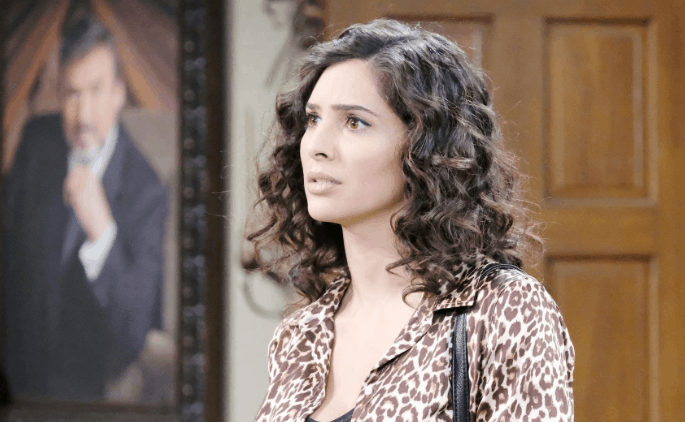 Days of Our Lives fans have nothing to recap yesterday since the show as a total no-show. The holiday weekend was upon us, and that happens. Things get a little bit rescheduled and pushed back. Sports are on. Things are on. It's not a priority to do daytime television. However, since most of us were off doing something a lot more fun, we thought that it was only right that we have something else to look forward to, like a day to spend in the sun having fun. Of course, Memorial Day is not about sun and fun and the official summer season kickoff. It's about what happens when you celebrate those who served, who died, and who protected our rights as a nation to make sure we have the freedom to celebrate like this, and that is what we hope you all did. We hope you remembered those who served and gave their lives to you so that you could enjoy your day.
A quick recap of last week leaves us thinking that Jack is back, but not in a good way. Eve has changed him into a man who is awful, conniving, and out to get what he wants no matter how anyone else feels about it. However, we think that this man is going to end up being turned back into himself before much longer. Perhaps as John and Marlena find the diary that Rolf used to keep his medical records notated, and then they can find out what there is to know, how she can use her own doctoral skills to reverse it, and what will happen when it all comes to pass. But, for now, we have to sit here and wonder where this week will take us, what it means, and how we can get what we want.
What's Happening on Days of Our Lives
Let's slip into something a little more comfortable. #DAYS pic.twitter.com/bvZjFmzRHF

— Days of our Lives (@nbcdays) May 27, 2019
We knew there had to be more to the story.
What's Next on Days of Our Lives
Take a deep dive behind #DAYS with stars @DeidreHall, Drake Hogestyn and @KristianAlfonso – TONIGHT on @enews at 7pm ET/8pm PT. pic.twitter.com/knzdkk8dMb

— Days of our Lives (@nbcdays) May 23, 2019
There's a lot happening now that the long holiday weekend is over. There is a lot happening that we wanted to see resolved before the weekend, and that did not happen. But, here we are. We are going to see that there is a lot happening around here with Sarah and Rex, who are trying to see if they can figure things out on their own. They have to see if they can find anything from the journals he kept when he worked with Rolf in their medical situation, and they are hoping that what they can find will save some lives and make things right again in the worlds and lives of others. But, we aren't sure that it will. Is there a chance they can find that information and use it to change Jack back into the kind of man he was before he ruins all that is Salem?
And what about the fact that Nicole cannot find it in her heart to forgive anyone for anything she feels they are responsible for? She's worried that there is so much that they cannot handle, but they also have so much that they can help her realize if she just changes her attitude about it just a little. She is not open to that right now, and we get that. There is too much hurt in her heart at the moment, but we also know that we can figure this out if we give a chance encounter to this situation. For now, though, we are going to let them give her the time she needs for those things.
Stay tuned for more Days of Our Lives and be sure to check out TVOvermind daily for the latest Days of Our Lives spoilers, news, and updates.