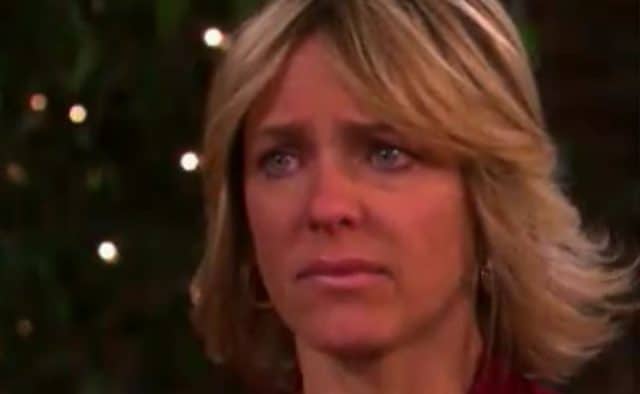 Things are heating up quickly on Days of Our Lives, and it might have everything to do with a fire. Abigail was badly burned in one recently, and then she begged her husband to get her out of the hospital. He did not do it, and she took matters into her own hands. Broken out of the hospital, she doesn't tell her family that she's still alive, leaving us all wondering if she's going to let them know she's alive or if she is going to start her life over on her own terms. Our question has remained unanswered, but it seems that there is finally an answer. Chad returned home to find out that there was a note on the counter for him from his wife.
However, he's not entirely happy about it. He's had his men out looking for her since she went missing and now she's home, leaving notes for him and not sticking around? What we want to know is what that note says. Is she leaving him behind to care for Thomas without her? Does she perhaps think that her mental issues are too much for her family to handle, or will she be able to make herself better and come back to her family? We don't know what the contents of that note have to say, but we do know that whatever it is, Chad is not happy about the fact that his wife is all right but chose not to stick around with her family.
Chloe is beside herself. Not only does she realize that she's the one who saved Deimos but that her help doesn't change the way he feels about her friend Nicole, she also finds out that Kate is pretending she and Deimos were married before his death. Now she's learning what Kate has in store for him and her own life — and the lives of others — and she's not happy. She's about to take Nicole's side and make sure Deimos knows that he needs to come forward. But will he? We don't know, but we do know that it's not looking good.