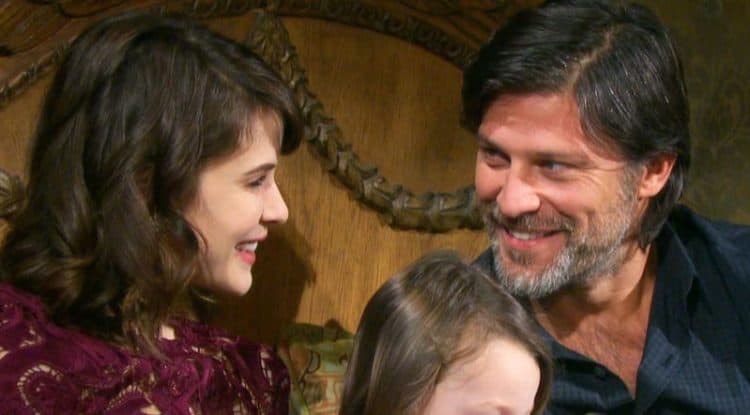 Days of Our Lives fans are not all that surprised that things are going sour for Sonny after all he's been through in the past few months. He's back, he's reunited with Will, and he's finally got a chance to live a happy and fulfilling life with the man he loves the most. But that's not all — he also has a chance to get his situation to work for him in a way that benefits both himself and the love of his life, but no one else wants to see that happen. You see, Leo is not happy with the way things are going, and he's going to make this a problem for him. He's going to make sure that Sonny has to do what he feels is the right choice for Sonny so that he gets his way with him. That's not going to go well for anyone, and Sonny is in a place he doesn't want be in, again. But that's not all. You see, Leo doesn't want something specifically annoying from him. He wants the one thing that Sonny doesn't want to give him.
Marriage. And Sonny has to say no to him, but he cannot. He cannot say no to him because of what they did and how they did it. It's hard to be in this situation right now, but no one seems to care that much about how they feel and what is going on in the meantime. They are in a bad place, and it's not working for them. He will either tell him yes or he and Will will face jail time for what they did when they thought they killed him. That's not good news, and they cannot have that happen. So, will Sonny be able to find a way out of this situation?
What's Happening on Days of Our Lives
All smiles over here! 😊 #DAYS
📸: @freddiemsmith pic.twitter.com/55je6lqkWe

— Days of our Lives (@DaysPeacock) November 23, 2018
It's not often you get to see two men so embroiled in drama and craziness get to smile and look happy, but that's how these two feel about their jobs. And we like to see it. Bring us more, please.
What's Next on Days of Our Lives
Will and Sonny reunite but get a shocking surprise. Plus, Ben and Ciara share their first kiss! Watch #DAYS, weekdays on NBC. pic.twitter.com/OAtDLcIqTi

— Days of our Lives (@nbcdays) November 21, 2018
Kate is not happy with Kayla, and she's about to let her know. We all know that Kayla has had some suspicions about what is going on with Gabi and all that, and she's been doing some digging of her own for a few days now. She's not happy with the way things have been going with Abigail and the way she's been acting, and she knows that someone is doing something to her that is not right. She's done her homework, and she's confident that it all has to do with Gabi and Kate, and she's set them up for failure. And Kate is beyond furious at this point. She wants to know what Kayla was thinking setting her up, and she's confronting her about it. But the one thing that Kate always seems to forget is the fact that Kayla is not a pushover.
She's not afraid of Kate, she's not worried about Kate, and she's not about to sit back and allow her and Gabi to treat Abigail the way they have been. They're ruining her life and her health, and Kayla is not the kind to sit back and allow that to happen while a young woman is struggling and suffering. Right now is not a good time to be Kate or Gabi, but they will find some way to see if they can make up some stuff that might make their situation feel better. But for now, they will just sit back and allow things to go as they are going.
Stay tuned for more Days of Our Lives and be sure to check out TVOvermind daily for the latest Days of Our Lives spoilers, news, and updates.