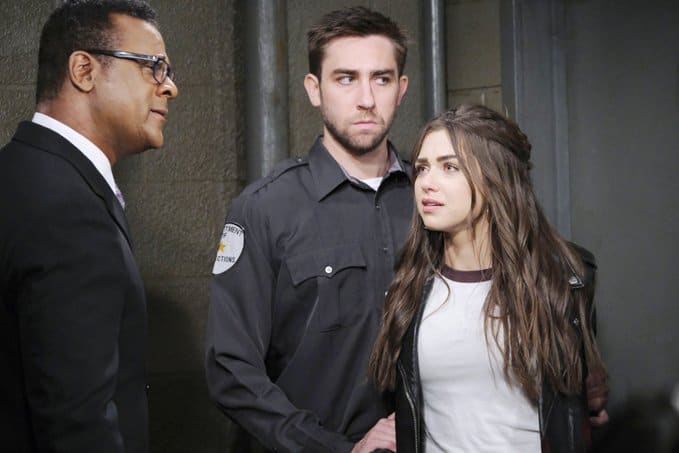 Days of Our Lives fans know that Jennifer is not herself now that she's had so many things come back to her. She knows that it was "Hope" Princess Gina who tried to kill her a year ago. She's made it her mission to confront her right now, and we are down with that. We, too, want to see this woman pay for the many things that she's done to this family, and we are happy that she is sticking up for herself in the meantime. But, for now, we also know that there is a lot that might not go down with this woman in the middle of figuring out how to salvage what is left of all of her devious plans with Stefano now that so many things fell apart. We know it, but we don't know it. It's all going to be fine for Jennifer, but when?
Justin and Marlena have to meet with the devil himself to try and get Kayla back, but we aren't sure anything that they are doing is going to work for them. There is so much going on right now that it all fails to make sense to us, and that's just that. Roman is not happy with Kate for making sure that Gina and Stefano were getting what they needed. She's wrong to have helped them out, but she's not really the kind of person who cares right now. She's got so much going on in her life that doesn't make sense, but she made those choices for herself. Chad, on the other hand, is now a man who is under the control of his father, and we don't know if anyone will figure this out or if anyone will know before it's too late and he ruins too many things.
What's Happening on Days of Our Lives
In the latest #DAYS, a struggle at the Kiriakis mansion ensues with Will, Sonny, Evan and Ciara. https://t.co/ZsCmiozQaB pic.twitter.com/4zfhbZGqDb

— Days of our Lives (@nbcdays) March 4, 2020
Kate did warn him, didn't she?
What's Next on Days of Our Lives
Is this the end for Ben? As his execution begins, Ben calls out for Ciara. Watch #DAYS, weekdays on @NBC. pic.twitter.com/xjY70XXMYc

— Days of our Lives (@nbcdays) February 29, 2020
Chad is a man who isn't in control of himself anymore, and it's taking quite the toll on his life. He's going to do what his father wants him to do, but what he's asking is a deadly situation. Who is it that Stefano wants dead now? Is it Gabi? Is it Marlena or Kayla or Kate or Roman or anyone else that is in his way? We are certain that is a long list, but we just don't know which one it is right now. There is so much going on, and that changes the game for everyone. For now, though, Chad is not in his right frame of mind, and he's doing some bad, terrible, no good, rotten things, and we hope that someone catches on to this before it's entirely too late for him.
John and Justin had a plan, but it's not going to work. It's not just going to fail, though. It's going to blow wide open and apart and it's not going to work at all. This is bad news for all involved, but there is little we can do right now that will change this game. They have to figure something out, but can they do that right now? Julie is furious with Gabi, and she's blasting her. Eli and Lani are going to be interrupted with some bad news, but we aren't sure what kind of bad news. Will this affect their ability to be together forever or just for the moment? We don't know just yet, but we assume it's not good.
Stay tuned for more Days of Our Lives and be sure to check out TVOvermind daily for the latest Days of Our Lives spoilers, news, and updates.