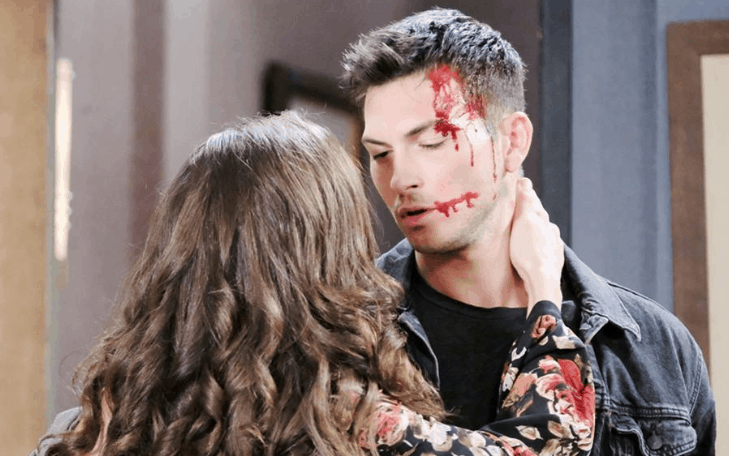 Days of Our Lives fans are always looking to see if anyone can get their lives together, and most of the time it feels that they cannot. But that's just one of those things that works for some and not for others. We were all a little bit shocked when Lani spent the night at Rafe's house, but that was nothing for Hope to worry about. She didn't like it when she found out it happened, but it was nothing that she was designed to work for and that she was meant to have a problem with. She has a life of her own, after all, and she's bonded significantly with this baby that Rafe has taken in. Given the fact that he cannot take care of a baby on his own, it shouldn't come as a surprise to Hope that he needed help. She wasn't offering her help to him and the baby he's caring for.
Meanwhile, we know that Chloe is not sure about what is going on with Gabi and Stefan, and he is working hard to keep her like that. He wants to be sure she has no idea that there is anything going on with them, and she's working hard to make sure that things work out in her favor. She knows something is up with Gabi, but she didn't know that he was seduced by her. She's not sure how to view things, but she knows she has feelings for him. Fans are just sitting over here wondering if she can get her life together enough to decide she wants no part of this at all. She's struggling, and that is just one of those things that doesn't matter to anyone else but Brady — and she cannot see that with her clouded judgement and feelings for Stefan.
What's Happening on Days of Our Lives
From hot to HOTTER. #DAYS pic.twitter.com/V6v9Xis32D

— Days of our Lives (@nbcdays) April 23, 2019
And we aren't mad about it.
What's Next on Days of Our Lives
Two #DAYS couples have very different first-time experiences. Watch Days of our Lives, weekdays on NBC. pic.twitter.com/oepVaNfxhu

— Days of our Lives (@nbcdays) April 19, 2019
Chloe is not having a good week. Not only is she upset with Brady for interfering with her personal life — he wants to be with her, you know — she is also upset because she is not happy with the way things are going with Gabi. She is going to find her button and it would be one that is very easily identifiable from an outfit she had on, and she will wonder what it's doing where she finds it. We know it will be somewhere in which Stefan will have to explain this away, but he's not trying to share with her the fact that he is leading them both on and taking advantage of both of them as he sees the need in his own life. This is a thing, and she's not going to face this alone.
For now, though, we also have to wonder what might happen when the world falls apart in her mind. She's not happy with Brady, but now she's falling apart on her feelings for Stefan, and she's not sure where she stands here, either. But, what about Maggie, who knows that Brady is feeling things and that Chloe is feeling things? Can she help them find one another? She knows that Stefan is no good for this sweet woman who just needs a break from the horrible ways that everyone is treating her these days. But, will she get that? Will it all work out for her? Will she be able to help them and focus on what needs her attention with all the chaos in Salem at the moment? The cartel is here, after all.
Stay tuned for more Days of Our Lives and be sure to check out TVOvermind daily for the latest Days of Our Lives spoilers, news, and updates.