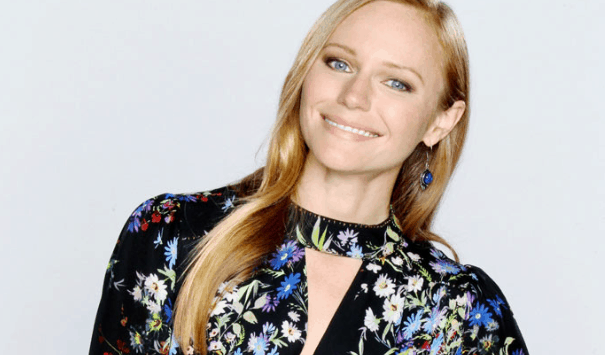 Days of Our Lives was the most nominated show at the 2019 Daytime Emmys, and that's because the talent on the set is beyond great. There were more than a few nominations for people in many categories, and the show actually ended up with 27 nominations. The show and the actors didn't get to take home all the winning trophies, but they did well, and that's because they were good at what they did. And that was really spectacular. We are taking time this year to break down some of the winning actors and actresses into fun fact categories so you can see for yourself just how good they are and what they are up to. The actress who did not take home the win for Best Actress was Marci Miller. She lost to the lovely Jacqueline MacInnes Wood, but she's so good and we can't help but want to know more about her.
She's Gone Now
Marci Miller was good at what she did when she came onto the show and took over the role of Abigail Deveraux from Kate Mansi, who came into the show and took back the role when Miller decided to leave the show. She didn't have the role for very long, but she did a great job with it. So good, in fact, that they allowed her to be nominated for her an Emmy for her role. It was good stuff. She didn't have this role under her belt for long when she was nominated, which is really something that should speak to you about her talent. It's not often that a brand-new actress on a show gets to walk in and end up with an Emmy when the role she had was already someone else's — and fans loved that someone else a lot.
She's A Marathon Runner
We are all about running over here. I mean, I run a few miles a day, but never have I considered running anything more than a 5k. I love to run, but not long distances. I work hard on improving my short-run times, but I have no desire to run more than that. Marci Miller, on the other hand, runs regularly. She's amazing to have accomplished several full marathons. And, by several, we mean four. That means she's run 26.2 miles at a time. Four times. How is it that she's so good at what she does at work, outside of work, and in an endurance sport such as this one? She's impressive.
She's A Spelling Champ
Now we are just wondering if there is anything she's not good at. She's a four-time spelling champion in her state, and that's not something that many people get to say they have accomplished. She's so good at what she does, and we love that about her. She's impressive, we love her, and we know that she's got to have some serious brain power to be this good at all she accomplishes. We love that she's not just a talented actress but an intelligent woman and an athletic woman. That's wonderful.
She's Married
She's a married woman. Sorry, gentlemen. Her husband is the founder of a company called KaleCart, which is an organic delivery service. He creates meals that he sources from local farmers, and all his food is organically grown. They work a little together in the business, but it's primarily his. She also eats only organic food, and they have what might be a very healthy kitchen at home. They both eat organic food only, and we have to wonder if that means they are both wonderful cooks or if they have someone else make their food for them and use the same delivery service that they founded. It's a fun idea, and we should share her husband's name with you if you'd like to learn a bit more about him. His name is Ryan Matteson, and they've been married a while now. He fully supports her acting career, but he also supported her leaving the show when she felt that her time was up. She's moved on, and we love that she is expanding her horizons and taking her talent to the next level in entertainment.