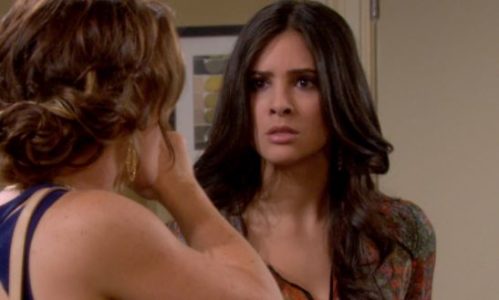 Days of Our Lives fans know that Kate offered Gabi a job, and she wants to take it. She thinks this could be good for her, and we think that Chad and Abby might not feel the same way. She's going to work on convincing them that this is the best choice for them and that it can be done, but we think she's trying to convince all three of them. They have such a history together, and we don't think this is the best idea for them. They don't seem to have much to go on in spite of that, and we think that there is a chance this is a bad idea.
Actually, we know this is a bad idea. We know that Kate only offered her this job so that she could come in between this newlywed couple and make it a point to put some issues in their marriage. While we don't think she will do it on purpose, we do think there is a chance this might not go over very well for anyone when she and Chad begin spending so much time together.
And this is not going to be good news. We have a feeling that Chad and Abby won't like the idea of Gabi working for or with them, and this is going to be something that she ultimately doesn't care about. We think she will take the job regardless, and that's going to cause some serious issues in the lives of everyone involved.