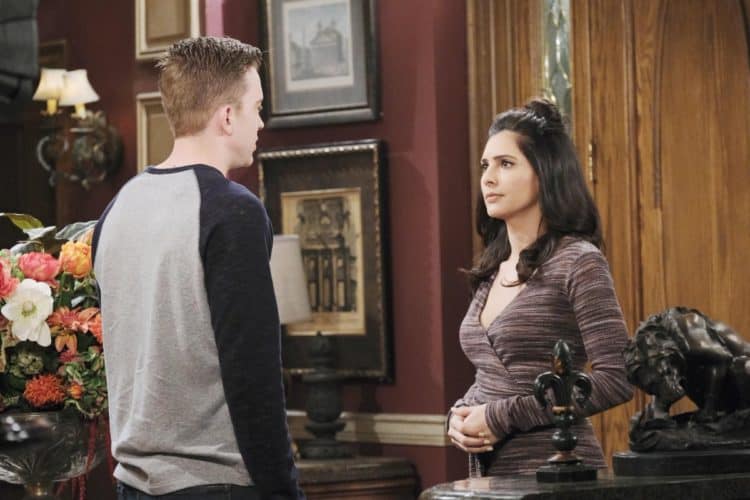 Days of Our Lives fans know that Kristin will do anything to get what she wants in life, but what is going on around here right now? She's got so many things happening that make more sense to us than other things, but there is nothing we don't love about her. She's got her life ahead of her in a manner of speaking that might give her more an opportunity than we even think she needs. You see, we don't love her. We also don't think she even deserves that. She's not someone who does good thing. She's never been someone who does good things. She's someone who has always been a mess, and we don't know why things seem to be looking up for her. She should not be getting this chance from Brady and from more than that.
But, she is, and she's also working with Rolf, still. He is the doctor who is responsible for all the men and women who keep showing up alive after being thought dead for so long. He's a doctor who is not up to anything good. He's not someone who is doing anything good in his life. He is never looking out for the greater good, but only for himself. So when she approaches him to ask him to do something that is nothing short of an unusual procedure, he will tell her yes. He will never tell her no, and this might mean something else will happen in the world. But, for now, we only know that her life plan is to do all the things that make her feel good and everyone else feel awful. She's got it going on for herself, and we cannot help but feel sad about that. It's too much for us. It does not make sense.
What's Happening on Days of Our Lives
So this is what you've been hiding from me, John?!  @Tide @DrakeHogestyn #LaundryNight #ad pic.twitter.com/XFfTNpjnAi

— Deidre Hall (@DeidreHall) September 23, 2019
Could they be any more adorable?
What's Next on Days of Our Lives
After all the twists and turns, Jack finally gets his memory back – and remembers who Jennifer truly is to him. Watch #DAYS, weekdays on NBC. pic.twitter.com/eyZqeIpCyX

— Days of our Lives (@nbcdays) September 20, 2019
There's a lot going on, but what is really going to shock people is the fact that Maggie is doing all she can to make everyone all right. That, by itself, is not entirely shocking. However, she's a woman who loves to go out of her way to do the right thing and make the right choices to be there for her family and her friends, but this is going to be a new level of being there for people. As Julie lies dying in her bed, she is going to make what we understand is a very large, very shocking request of Maggie. It's going to be something that is not easy to ignore. Will Maggie be able to make this happen, or will she struggle with it as she tries to move on from her life and get her new life started? She's been in a bad place lately, and it's not been good.
But, what about the things that are going on with other people? There will be so many things to consider while this plays out. For one, do we really think there is even a chance that she will die? Julie doesn't seem like the type who would just pass away without anyone there to be with her, or without any good cause. She's a great character, and she is one who would be so sorely missed that we imagine it's not easy for anyone to get rid of her. We just wonder if Maggie will even find herself in the position to have to make any choices she's uncomfortable with.
Stay tuned for more Days of Our Lives and be sure to check out TVOvermind daily for the latest Days of Our Lives spoilers, news, and updates.
Tell us what's wrong with this post? How could we improve it? :)
Let us improve this post!