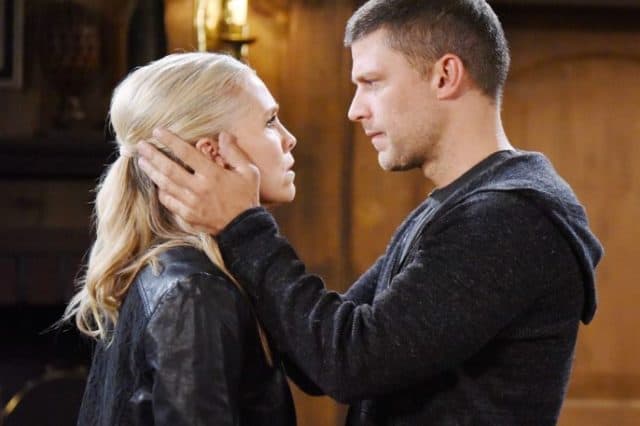 Days of Our Lives spoilers indicate Tripp is confused when Steve tells his new son that his mother is dead, and he wants answers when his new father tells him she's dead at his hand. Of course, we all know that Steve had nothing to do with Ava's death. In fact, it was his other son, Joey, who killed her. It was a messy situation all the way around, and Steve will do whatever he can to protect his son. Steve will explain to his new son that Ava wasn't a person who was very good or well, and that she's someone who had to be stopped in her tracks before she hurt anyone else. Hopefully understanding his mother was a sick person is all it will take to make sure Tripp isn't as upset as he is.
More importantly is the fact that Tripp decides he simply doesn't trust Steve. This means he's going to do some digging of his own, and Steve and Kayla are nervous. Joey isn't mature enough to handle his own guilt as it is, and now he's feeling even more of it. Will they be able to prevent their son from coming cleaning to his new half-brother?
There are a few love stories going on at the moment, too. It seems that Eli is very worried about Gabi as she recovers from her ordeal being kidnapped, and we think there might be a little something there. He shows some interest, and she is working hard to move on from her feelings for Chad, who chose his wife over her. It might be the beginning of something interesting, or it might be the beginning of something awful. We don't know, but we are exciting. Meanwhile, everyone assumes that Adrienne is finally going to make a choice between Lucas and Justin. We all assume she's choosing Justin since they've spent so much time together, but she's going to tell him she cannot turn on Lucas, and she's going to shock both men. Will this last? We don't think so. We have a feeling Adrienne and Justin are meant to be together, and they will find a way to make it work.