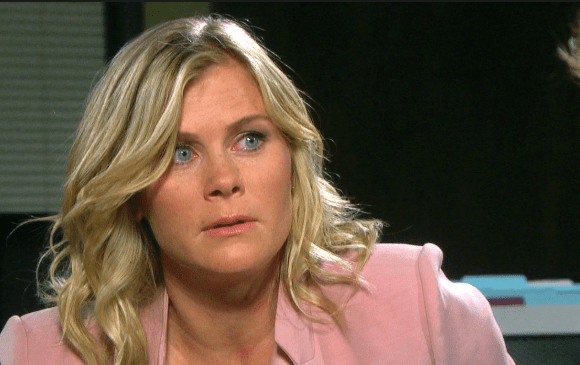 Days of Our Lives fans are not always happy with the way some new things happen on the show. There's too much going on sometimes, and that includes the introduction of new characters, new items, and new things. One of those new things might be the new characters the show brings to the table. Salem is filled with people who are not always the best of the best, but there is always room for someone new to come along and ruin things for those who think they have the world in their hands. And some of those characters are amazing from day one. Others, unfortunately, need a little more time. Sometimes, they fall flat and no one wants to see that character any long. But, sometimes, the character we all hated at first becomes someone we love endlessly.
Brady
When he came into Salem many years ago, no one cared for him. He was not that likable. He was not that amazing. He was the kind of man who was not in the moment for the right reasons. He ran into Nicole when she was out of town, followed her back to town, and then his life came into play as a Black. Of course, no one shows up around here without a history and a connection with people already in Salem, even if they don't know about it. He was the one who actually interrupted the life that fans wanted to see work out for Nicole. She was in the middle of a rekindling with Eric. Fans wanted to see her back with him. The love of her life. The man she was meant to be with. There was so much love between them, and Brady ruined it completely. It took us a while to learn to like him, but we got there. Now we cannot imagine Salem without him.
Victor
To be fair, we still don't love him, but we like him a lot more than we did in the beginning. He is a man who made us nothing short of totally miserable, and we get it. We like that he came onto the show so many years ago with so many things to handle, but we also like that he's a man who is not trying to live his life without some powerful enemies. He's not anyone other than who he says he is, but that's all right with us. We prefer his honesty to that of the many other people on the show, and it's refreshing in so many ways to see him working things out for us. He came on strong and hard, but we didn't start to feel kindly for him until he and Maggie were together. They fell in love, and it was beautiful. Now he is a man who has a lot more to offer us as a person, even though we still feel he is a horrible being.
Jack
When he came into Salem so many years ago, it was as a total villain. He was a horrible person. He did bad things. He made poor choices. He was not all that likable. It took a long time for us to learn to love him. It also took a lot of love from him and Jennifer to make us fall for him. He then got to us, and we could not imagine not loving him. It's hard to remember a time when he was anything other than our favorite, but that's where we are now. And, that's where we will be in the future. For now, though, he's back, and we are back to square one. When he died a few years ago working so hard to save the life of his daughter, we were not sure we could fathom this loss. Then it all fell apart again, and we remembered that he was amazing. Now he's back, and he's not nice, and we remember. We are getting a small glimpse into his life as someone we don't like, we don't care for, and we don't want to see more of. Can they save him before he becomes too much of an unbearable problem for all of us? We certainly hope so.
Tell us what's wrong with this post? How could we improve it? :)
Let us improve this post!