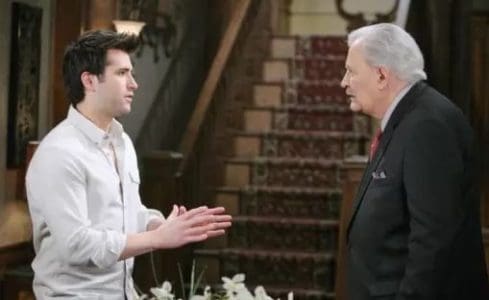 Days of Our Lives fans are more than a little shocked that things are going down the way that they are, including the way things are going with Leo and Sonny. These two are in a bad place, and Sonny knows it. It took him some time to learn that things were not as they seemed, and he seemed to be all right with that before he knew it. Now he's not all right with it, and things are taking a much more sinister turn for him. He's got to handle the fact that things are not going to work for him the same way they were before he knew this.
He has to focus on the fact that he now has to focus on Leo's bad deeds and the fact that Paul was correct. He spent so much time worried that Paul was just a liar who was working on making him miserable to get him back for the way that they ended their own engagement and almost-marriage. Now he knows that Paul was right, and that's even worse. He wants to be happy, but he's just not sure how to make that happen. All he knows to do at this point is tell Victor what is going on and all about Leo and his lawsuit — and Victor is not happy. This makes things even worse for Sonny, and now he's feeling twice as bad about the same problem. Can he catch any type of break here soon?
Sonny has to tell Victor what is going on, and he knows that Victor is going to be furious when he finds out. It's not easy for him to realize that he has to change the way things are going for him at this point, and he has to bite the bullet and hear what Victor has to say that might not make him feel very good about this.
Stay tuned for more Days of Our Lives and be sure to check out TVOvermind daily for the latest Days of Our Lives spoilers, news, and updates.